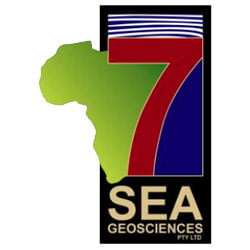 7 Sea Geosciences offers services to the following sectors: Structural geology, geotechnical engineering and engineering geology, Geophysics, hydrological survey, geochemical exploration, CAD and 3D modelling, Seismic exploration and processing, reservoir evaluation, geotechnical drilling, technical design and development and project management and environmental sciences.
With 30 years of cumulative local and international experience in geosciences, the company brings a wealth of large project experience, project management, data management, planning and quality management skills to clients around the globe. The multifaceted skills set provides the company with the opportunity to be truly innovative, and transfer experience and technique across discipline boundaries. the company experience allows the production of high-quality, cost-effective, time efficient products within a safe and conducive working environment. 7 Sea Geosciences brings not only project experience to clients, but an extensive track record in large, long term projects, which provide challenges such as maintaining consistency, contractual migration, document control and communication. With this experience, 7 Sea Geosciences can fulfill project needs and assist in establishing procedures and methodologies to enable smooth project operation and reporting.
Export Markets:
Southern Africa, West Africa, East Africa, South America.
ADDRESS
Street: 8 Manatoka Avenue, Pinelands
City: Cape Town
Province: Western Cape
Postcode: 7405
Country: South Africa