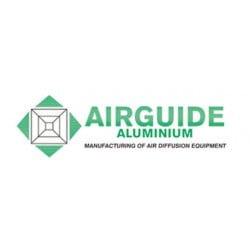 Manufacturing of air diffusion equipment.
Established in 1984, Airguide Aluminium (pty) ltd. Has been manufacturing aluminium grilles, diffusers & weather louvers for airconditioning , ventilation & building industries. The company has supplied equipment to many prestigious contracts , such as :
Canal Walk;
Cape town International Airport;
Black River Park;
Mercedes Benz & Chrysler Century City;
Wembley Square;
Media City etc.
In addition to supplying contractors with constant volume air diffusion equipment,we manufacture and install for the building Industry, aluminium hinged louvre doors & sliding louvre shutters to architects specifications.
ADDRESS
Street: 6 Alko Centre, Industry Rd, Paarden Eiland
City: Cape Town
Province: Western Cape
Postcode: 7420
Country: South Africa