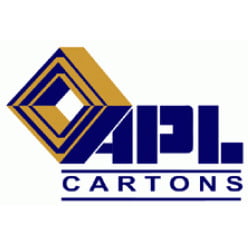 Nothing is impossible.
APL Cartons is a significant player in the corrugated industry, committed to supplying high quality corrugated cartons in demanding environments, whilst offering excellent value and highest standards of customer service.
APL Cartons manufactures a wide variety of Corrugated Cartons. Cartons for fruit, wine, food, industrial applications and many more.
Quality Control
APL Cartons is an ISO 9001 (2000) certified company and make use of a 6 SIGMA quality technique to ensure processes are in control. We have a modern and well equipped laboratory with computerized systems to check for colour, compression, burst strength and many other attributes to ensure top quality cartons for our customers.
Product And Development
APL Cartons has a fully equipped Product and Development Department with qualified graphic & structural designers on their team. This department is cutting edge in terms of new designs, patents & trials and offers support on the latest in technologies.
Carton Erecting Services
We also offer an unbeatable service in terms of carton erecting with a range of machines which is fully mobile and able to fold on site at producers packhouses.
ADDRESS
Street: Abattoir Street
City: Worcester
Province: Western Cape
Postcode: 6850
Country: South Africa