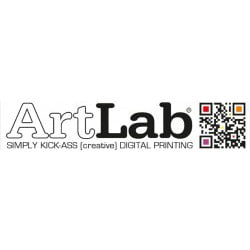 Simply kick-ass digital printing
The ARTLAB is Cape Towns leading large format digital printing and scanning service. We run state of the art technology combined with years of experience to bring you exceptional quality and service levels. The ultimate for large format digital printing – Photographic – Custom Wallpapers – Fine Arts Scanning and Printing – Vinyl and much more.
We have the only Cruse Large Format Scanner in SA.  This device is the finest large format scanner in the world today and can capture you large originals and artwork in resolutions and detail never before possible. Images up to 1.5 billion pixels are possible with this remarkable scanner!
ADDRESS
Street: 375 Albert Road, Old Biscuit Mill, Salt River
City: Cape Town
Province: Western Cape
Country: South Africa