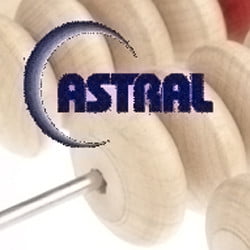 Astral has been providing IT and recruiting services to organisations in South Africa since 1996 with an initial focus on:
Supporting Sage Tetra (ERP solution from Tetra UK— now Sage Softline)
Delivering Microsoft Office solutions and training
Supplying desktops and peripherals.
We further developed our expertise in ERP solutions and partnered with Navision to become the first Navision Partner in South Africa.
Today we are continue to grow our Navision and Resources business units to new levels of excellence and achievements. What sets us apart from our competitors is our track record and understanding of what it takes to deliver reliable business solutions.
We have experience in a broad range of local and international ERP solutions from a wide range of solution providers:
Macro ERP Software (locally developed ERP solution)
Siemens Comet ERP
Sage Tetra ERP offering
Microsoft Dynamics NAV (Navision)
In 1998, Astral became the first Navision (Microsoft Dynamics NAV) Partner in South Africa. We received Navision training in Cape Town delivered locally by experts from Denmark. In taking this step, we moved on to implement the first Windows version of Navision in South Africa in 1999 and became the first certified Navision Partner in 2000.
Today we assist organisations in Africa to successfully change and manage their business performance, processes and systems.
The key focus areas to providing value to our customer engagements are:
Our 20 plus years of business experience
Our business model and our methodology
Dedicated team Market knowledge and expertise
ADDRESS
City: Cape Town
Province: Western cape
Country: South Africa