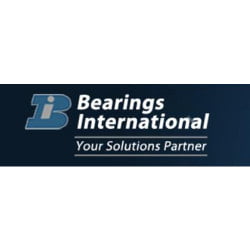 Your Solutions Partner.
Bearings International, incorporating Roller Chain-Opti and  Arrow Bearings & Transmission , is a leading southern African distributor of bearings and power transmission products.
A complete range of leading brand imported products is offered through our 50 wholly owned branch outlets, 3 on-site operations at customer facilities plus 3 black-owned, 2 black-empowered and 1 white-owned franchised outlets.
Bearings International is very customer-focused and prides itself on its solution-providing prowess. A high degree of involvement and camaraderie exists within the company and this energy is constructively channeled into pursuing new levels of customer service excellence.
A comprehensive range of world leading brands covering:
General and specialist bearings and accessories
Transmission and conveyor chains
Agricultural spare parts
Gearboxes and geared motors
Electric motors and frequency converter variable speed controls
Couplings, pulleys, vee and wedge belts
Oil seals, conveyor belts, industrial hoses
Industrial adhesives, hand cleaners and lubricants
Active training programmes for our staff cover product, technical, sales, business management, warehousing and logistics courses as well as SETA-approved learnerships (National Certificate in Retail & Wholesale Processes; National Certificate in Freight & Handling). Training is conducted by in-house trainers and assessors as well as outside institutions such as Johannesburg University of Technology, Owl Business Training, Bytes Technology and TAG Consulting.
Customer training in all aspects of product handling, fitment and maintenance is offered at our Hudaco Park head office or on-site if appropriate. Our trainers and assessors are NQF accredited.
ADDRESS
Street: Lancaster Commercial Park, Off Atlas Road, Cnr Merlin Rose & Lancaster Ivy Drives, Parkhaven ext 5
City: Boksburg
Province: Gauteng
Postcode: 1459
Country: South Africa