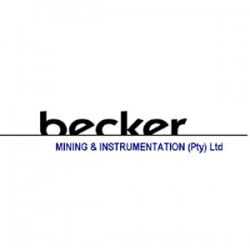 Becker Mining Systems the worldwide leader in the design, manufacturing and supply of "Energy distribution, Automation, Communication, Transportation and Roof support" underground mining infrastructure systems.
The "Becker Mining Systems group" founded more than forty years ago with its headquarters in Friedrichsthal – Germany, operates group companies in all key mining countries of the world namely Germany, France, Poland, Russia, China, Australia, USA, Canada, Chile and South Africa. From these locations mining operations on all continents are proudly supplied and serviced by Becker Mining Systems.
On the African continent "Becker Mining South Africa" previously known as Walter Becker SA is the holding company for the "Becker Mining Systems" African operations. All equipment, products and services that form part of our system solutions are now marketed through a single sales organisation namely Becker Mining South Africa.
"Becker Mining South Africa's" equipment and products are locally manufactured by three wholly owned South African manufacturing companies namely Becker Electronics – (for all Electronic automation and communication systems), EMIS – (for all Electrical Energy distribution and control systems) and Bellambie Mining & Industrial – (for all mechanical and roof support systems). Additional specialised product solutions and services are sourced from our Global group operations in Germany, France, Poland and Canada.
"Becker Mining South Africa" manufacturing companies supply full in-house design, research and development services which include project management and project execution services on major infrastructure system installations.
All Becker Mining South Africa supplied products, services and manufacturing operations meet the requirements of ISO 9001:2008 as registered within the BM Trada certification scheme
Becker Mining South Africa and its BEE partners aloeCap Investment & Financial services who own in excess of 25% remain committed to supply best in class locally manufactured OEM products to our valued underground mining customers through "know-how, performance and reliability"
ADDRESS
Street: 4 Clarke Street North
City: Alrode
Province: Gauteng
Postcode: 1541
Country: South Africa