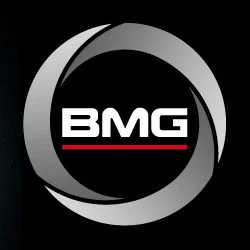 THE SINGLE, UNIFIED IDENTITY OF THE MERGED DIVISIONAL BRANDS WITHIN THE BEARING MAN GROUP.
Through the consistent expansion of our operations since 1974 we have become Africa's largest specialist distributor of engineering components. Now, as a combined force with well over 100 outlets in Southern Africa, BMG is strategically positioned to service all sectors of industry including agriculture, mining, petrochemical, sugar, paper and general engineering, as well as the automotive and domestic sectors.
Our new vision is to be an integral part of the productivity and operations of each customer's business. By providing technical solutions that optimise productivity, BMG will make a difference to the efficiencies of every plant. The company will continue to supply leading brands of quality products, supported by world-class technical skills. A critical part of BMG's consolidation programme includes the introduction of a newly developed 'Academy of Excellence' which will instill a culture of learning and knowledge sharing in the company. Skills training, which encompasses a strong focus on technical skills, selling and service skills, as well as management and financial skills, will empower staff to help drive and deliver specific business objectives.
BMG has secured exclusive supply, service and distribution agreements with some of the world's most respected manufacturers of leading engineering components. Immediate availability of a comprehensive range of quality branded products sets the company apart in a highly competitive industry.
ADDRESS
Street: 260 Voortrekker Road, Maitland
City: Cape Town
Province: Western Cape
Postcode: 7405
Country: South Africa