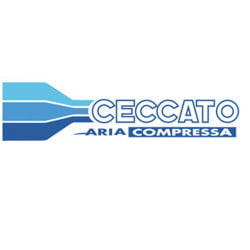 At Ceccato we offer our clients an excellentpartnershipand a highly efficient production of compressed air.
Maintenance costs and energy costs are kept low in every process. Ceccato provides you the choice of a large range of compressed air solutions to fulfill all your specific requirements.
We combine greatreliabilitywith a strongavailabilityof machines and parts for the bestservice.The clear product offer andsimplicityin design make it easy to choose the most suitable machine and compressed air solution for your workshop and business.
Since 1936 the Ceccato name has represented a very simple and reliable product range designed for an extensive variety of applications. The stationary electric driven compressors of Ceccato have been largely distributed worldwide without any restrictions of ambient conditions or locations.
Today it is one of the leaders in the compressed air business in the Italian market. Ceccato has an important position in the European market and is rapidly increasing its presence in other continents.
Beside the compressors, the range is integrated also of a wide range of dryers and accessories in general to make the Ceccato range of products a nice business opportunity for any dealer worldwide.
The attitude of Ceccato is to design and produce compressors according to the real market needs in order to become a real partner for any company who wants to establish solid and long-term relationships.
ADDRESS
Street: 150 Denne Road, Witfield
City: Boksburg
Province: Gauteng
Postcode: 1459
Country: South Africa