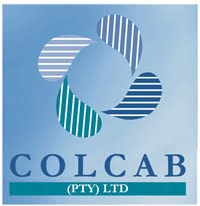 Optimising display excellence.
Manufacturers of Refrigerated Display Cabinets
Colcab has emerged as South Africa's largest and most innovative manufacturer of Refrigerated Supermarket display cases, as well as producing a range of ambient, chilled and frozen display cases for all categories of food retail. Our cases are tailored to the specific requirements of our customer base from independent entrepreneurs to the corporate chain stores.
The company's head office is based in a purpose built factory in Cape Town. This is a modern facility of 12,000 square metres under roof, designed to optimise efficient and quality production.
A staff complement of 250 ensures that the produced are specified to the customers' requirements to a large degree. The current output of the factory satisfies approximately 60% of the local market and Colcab exports into the wider Southern African region and over seas.
The Company has a philosophy of continuous improvement and innovation to ensure that the market is served with a product of the highest quality, delivered promptly and designed to give years of trouble free service.COLCAB are committed to nothing less than producing world class customer service through "Optimising Display Excellence" of our products.
ADDRESS
Street: Buttskop Rd, Blackheath
City: Cape Town
Province: Western Cape
Postcode: 7580
Country: South Africa