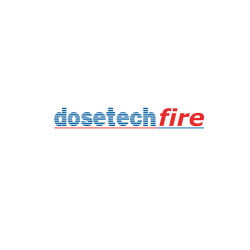 DoseTech specializes in Fire Protection Foam Dosing Technology and Special Risk Fire Fighting Hardware.
Our product range comprises a selection of European Pumps and Accessories manufactured to ISO 9001 Standards as well as Fire Fighting Monitors, Hand Held Nozzles, Speciality Tools, Hydrants and Valves from America.
DoseTech Special Risk Fire Protection have been supplying FireDos foam dosing and fire protection hardware to the African Petrochemical industry for the past 12 years. With the acquisition of the Akron Brass agency in 2010 and James Jones fire hydrants in 2011, DoseTech's product range has grown substantially.
The objective of the "Storage Tank Fire Hazard Management Workshop" is to provide delegates with an in-depth knowledge of all aspects of designing, assessing and controlling fire hazards in flammable liquid storage tanks and is ideally suited to fire responders, fire engineers, loss prevention engineers, safety professionals and health, safety and environmental protection agencies.
The Institution of Fire Engineers has awarded 23 CPD hours to this programme for Continued Professional Development. The workshop includes course notes, classroom exercises and discussions which will be supported and complemented by case histories, video and slide presentations, as well as syndicated exercises. Just a few of the topics discussed include fire hazard management process and principles, risk reduction options for storage tanks and protection and design.
The majority of products in our range are either FM, VdS or NFPA approved ensuring quality performance and long service life.
DoseTech offers our customers the assurance that their Fire Fighting Hardware requirements are being met through the quality of the equipment supplied. DoseTech also offers on Site Commissioning and Full Service Support of our FireDos Foam Pump Systems, Akron Monitors, Hand Held Nozzles, Hydrants, Valves and Johstadt Portable Fire Water Pumps.
ADDRESS
Street: Unit 25, Northgate Business Park, Brooklyn
City: Cape Town
Province: Western Cape
Postcode: 7405
Country: South Africa