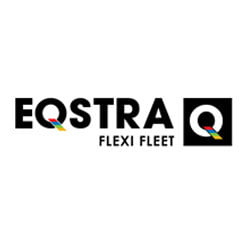 We have a passion for fleet management and for delivering sustainable and quantifiable value to our wide base of customers. We pride ourselves on always learning and engaging with our customers to develop new ways of doing business and provide tailored solutions.
So if you choose Eqstra Fleet Management as your fleet partner what can you expect? You can expect to work with a business that is willing to adapt to your needs, a business that will engage with you to learn about your unique requirements and who is prepared to make changes to the way we do things to accommodate your requirements where we can.
You can expect to work with a business that invests continually in its staff and technology to stay ahead of the ever-changing fleet environment. Last, but not least, you can expect to be given a solution that delivers a quantifiable return on investment for your business and to be treated as a real person by a group of people who firmly believe in working hard, but also in having fun at the same time.
I hope that you decide to spend some time with us so we may both learn from each other and possibly lead you to becoming a member of our ever-growing customer family.
ADDRESS
Street: 25B, Junction Street, Tygerberg Business Park, Parow Industria
City: Cape Town
Province: Western Cape
Postcode: 7924
Country: South Africa