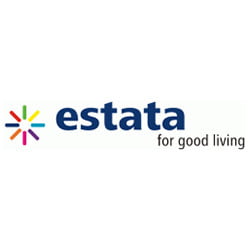 ESTATA brings together premium South African property developments and property investments and independently sourced market information. This combination of properties and real estate information from these two unique sources creates a powerful resource for home buyers and property investors and a highly attractive place to sell property. We are specialized in generating quality leads for property developments and estates, apartments and property investments in South Africa and Southern Africa and can get your project in front of our buyers.
The team at ESTATA understands the power of online marketing and branding to the property industry and serves as a valuable resource in helping you extend your development online through the following services; Listing Services, Advertising Services, Search Engine Marketing and Search Engine Optimization.
ESTATA runs the following succesful websites:
www.sa-developments.com
www.sa-investment.com
www.housegarden.co.za
Feel free to contact ESTATA should you like to know more of the opportunities and partnerships we provide on our highly visible property channels. We look forward to hearing from you.
ADDRESS
Street: Private Bag X16, Constantia
City: Cape Town
Province: Western Cape
Postcode: 7848
Country: South Africa