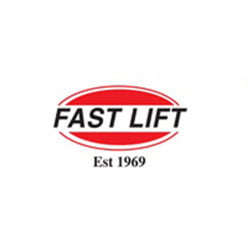 Est 1969.
Our primary dealings are in the fields of lifting and rigging products, engineering supplies and industrial consumables. With our extensive knowledge and expertise, developed over the past 16 years in the industry, we very well positioned to be a valued supplier. We have successfully negotiated to be agents for CASAR – SPECIAL WIRE ROPES andP YTHON – HIGH PERFORMANCE ROPES – Both manufactured in Germany, which allows us to be the industry specialists in this field of "Special wire ropes" – We now offer our clients the latest technical advantages and cater for all sectors of the market from mining, industrial and general engineering – to marine, fishing and off shore – we provide the solutions. 

Our offices are situated in Killarney Gardens, Cape Town and we have established distributors in Johannesburg & Durban and a network of clients through out South Africa and Africa.
We pride our self on our quality, value and exceptional service. With our dedicated team we ensure the safety of personal, plant and equipment. We are constantly sourcing and improving our product range to provide our customers with the best performing products and the highest levels of safety and service.
A portion of the business is in manufacturing, made locally (Slings, Cranes, Jib Cranes, Beams & Gantry's systems). A comprehensive range of engineering & industrial supplies is also available. Technical and project management services are provided to a broad base of clients. Products are imported from approved suppliers, in the UK, Germany, Holland, Singapore, Korea, Japan and China. They are sold mostly on the domestic front, largely through direct selling by our sales representatives, distributors and their various new branches, to merchants and end users. Our FASTLIFT® – range is respected for its high quality, having serviced the industry, since 1969, some 37 years and being the preferred supplier to several major manufacturers and engineering company's throughout South Africa.
ADDRESS
Street: Unit 3 Killarney Plaza, No 2 Killarney Ave, Killarney Gardens
City: Cape Town
Province: Western Cape
Postcode: 7441
Country: South Africa