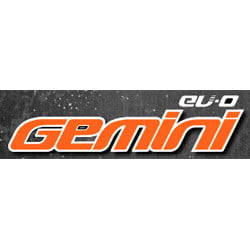 The world's premier boat designer and manufacturer.  Whether for military or commercial use, racing or pleasure, GEMINI provides a unique and tailored solution for all your boating needs.
Established in 1979 and based in Cape Town, South Africa, GEMINI has built a globally loyal client base, all of whom recognize our commitment to quality, safety and innovation.
GEMINI's inflatable boats & RIBs have been preferred by rescue, commercial and military operations since 1982. Many of the original boats are still out there in full service today – positive proof that all GEMINI's are built to exceed existing safety specifications and standards.
With our innovative designs, coupled with our internationally accredited quality management system (ISO 9001:2008) we have earned our rightful place and recognition as a leading company in the international boating market.
Our highly experienced in-house design and manufacturing team, together with key international affiliates call on well over a 100 years of combined know how, and it is this wealth of knowledge that has built the GEMINI legend.
ADDRESS
Street: 17 Bertie Avenue Epping 2
City: Cape Town
Province: Western Cape
Postcode: 7460
Country: South Africa