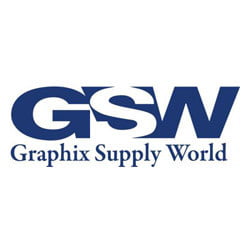 Supplying affordable quality through service.
Graphix Supply World is a leading one-stop supplier to the sign, digital printing and graphics related industries. GSW is committed to remain a leading force to all graphics converters and manufacturers looking for quality and leading technology and media at affordable prices. Graphix Supply World is at the forefront of developments and technologies worldwide and is dedicated to ensuring that you are kept abreast of all technological advancements that are made in each of the industries we supply. We are constantly attending trade shows around the world that enable us to offer cutting edge knowledge of what new equipment is launched worldwide. This way you can concentrate on your core business and rely on us to deliver the solutions to you, which in turn will make your business more efficient and cost effective.
Knowing that time is money and downtime is costly, we have trained a dedicated team of technical support specialists to assist you with installations and implementation of all new equipment. Not only are we a supplier of equipment but supply a variation of consumables being inks to media. The profitability of the industries we supply to is constantly under pressure and we continuously ensure that we source competitively priced products. We make cost saving recommendations to our customers and pride ourselves in our fast service and cost effective solutions. We supply a complete solution from design, finishing, print, cutting, routing, print, packaging, clothing, textile, signage, POS/POP, lamination and display systems.
ADDRESS
Street: No 4 Gold Street, Northgate Estate, Ysterplaat
City: Cape Town
Province: Western Cape
Postcode: 7405
Country: South Africa