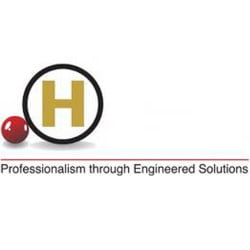 Professionalism through Engineered Solutions.
The Horne Group has over 30 years' experience in providing advanced engineered solutions in Mine Hoisting and Conveyance Safety and Impact Arresting.
Horne Hydraulics CC was initially started in 1974 in South Africa and was run by 3 partners. In 2004, the company was bought by Andre du Preez, the current CEO, and has remained under his leadership since then.
Due to the company's international expansion, Horne Hydraulics CC opened in 2007 Horne Conveyance Safety Ltd in Barrie, Ontario, Canada. The Canadian operation has since grown exponentially and is now housing the company's headquarters. During 2012 the name was changed to the Horne Group, to reflect more appropriately Horne's increased involvement in the global mining industry and the increased range of products. The Canadian operation supplies and supports the Canadian, North American and South American markets.
The South African branch of the Horne Group, based in Johannesburg, houses the Manufacturing and Engineering facilities as well as the centre for Sales and Service to the African continent.
The Horne Group manufactures all its local products in its factory situated in Spartan, Kempton Park with the exception of 3 products which are partially imported and partially manufactured at the factory.
Horne South Africa boasts testing facilities for several of its products. Where testing cannot be done in the factory it is carried out at the Council for Scientific and Industrial Research (CSIR) in South Africa. The CSIR is one of the leading scientific and technology research, development and implementation organisations in Africa.
The Horne Group Canadian office also carries out sub-assembly manufacturing and repair of Horne Group Products for the North American Markets and provides R&D Engineering back-up for all new Horne Group products.
ADDRESS
Street: 7 Bronze Street, Kempton Park, Gauteng
City: Johannesburg
Province: Gauteng
Postcode: 1619
Country: South Africa