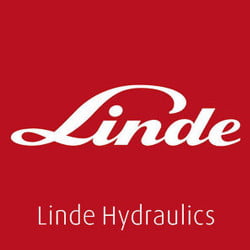 Linde Material Handeling,
Unique to Linde is its ability to provide its customers the complete range of forklifts, all manufactured by the one company. From hand pallet jacks through to 52 tonne container forklifts and specialised warehousing equipment, there is a Linde forklift for every materials handling application.
As a subsidiary of Linde Material Handling GmbH, we aim to provide a long-term local business partnership based on a thorough understanding and genuine interest in your individual business requirements as well as delivering responsive and effective after-sales support.
The definition of a Heavy Truck in the MHE industry is one with a lifting capacity of 10 tons and over; Linde Heavy Truck Division (LHTD) have been producing this range of trucks up to 52 tons capacity in South Wales for over 40 years serving many industry types throughout the world.
Africa being one of the current most important developing areas in the world has become a key target market for Linde and in particular for LHTD; recently Craig Golden has been appointed to focus exclusively on Heavy truck business development throughout Sub Saharan Africa. He is based in South Africa and commutes to Linde distributors, subsidiary companies and new and existing heavy truck users in the region.
This has resulted in much success. 2011 saw a 400% increase in heavy truck sales, which created the need to support and maintain these high investment vehicles to world class standards.
This has been achieved locally in South Africa with the appointment of dedicated specialist Heavy Truck technicians regionally based and equipped with made for purpose trailers, stocked with service, first line support parts and specialized tooling to guarantee uptime availability of up to 98%.
Country distributors are receiving specialized training to support all heavy trucks in particular container handling reach stackers in their countries and in Linde factories as the population of units continue to grow.
ADDRESS
Street: 1 Madrid, Airport Industria, Goodwood
City: Cape Town
Province: Western Cape
Postcode: 7459
Country: South Africa