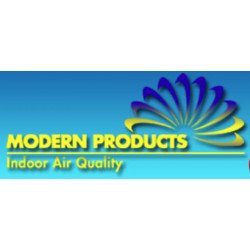 Modern Products is an Indoor Air Quality company. Marketing, selling and installing innovative ventilation products and Air-conditioning machines.
In 1991 Chris Cottle founded Modern Products to sell and install the Big Bird turbine roof mounted ventilator in the Western Cape. The success of the Big Bird served as a springboard for Modern Products to enter the indoor air quality market.
Modern Products now offers a turnkey operation from engineering drawings, duct design, duct fabrication, council specification, on site assessments, installations and services of its extensive range of Evaporative cooling systems, Air-conditioning systems and ventilation equipment, extraction and fresh air supply systems.
Staff: Modern Products has a permanent workforce of 14 staff members, One full time bookkeeper, one receptionist, 3 qualified air conditioning technicians and four ducting and air conditioning installers.
Modern Products has done work at most of the major Cape Town based companies, with their biggest challenge coming from two leading Cape Town based, shoe manufacturers to supply cool fresh air to 2000 workers.
ADDRESS
Street: 9 Edward Road, Ottery
City: Cape Town
Province: Western Cape
Postcode: 7800
Country: South Africa