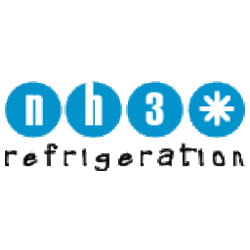 Sales, Service and Installation to the Refrigeration Industry.
NH3 Refrigeration strives quality, dependability, and cost efficiency in all our projects. Our capabilities include design, manufacture, installation, technical service and replacement parts. No matter what type of industrial refrigeration requirement you have, we can provide the individual treatment that will assure your complete needs are met.
NH3 Refrigeration was established in December 2005. Based in Maitland, Cape Town, we have a dedicated team of professionals with more than 30 years of experience in the Refrigeration Industry between them.
The company specializes in personal service, with our technical expertise that is available 24hrs a day, 7 days a week.
Our skilled technicians are up to date with all systems and are always well versed in any new equipment introduced. This we find keeps us at the forefront of this ever increasing industry.
Maintenance is also a necessity with most of our customers. Our contracts can be tailor made to our client's specific requirements whether it is a basic inspection along with a written report on the work to be done, or a fully inclusive contract, including parts and labour.
The Key components of NH3 Refrigeration are our highly trained, capable staff as well as high quality parts available.
ADDRESS
Street: The Castle, 36 3rd Str, Maitland
City: Cape Town
Province: Western Cape
Postcode: 7405
Country: South Africa