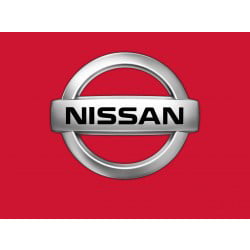 Shift the way you move
For the last 40 years, Nissan South Africa has supplied quality vehicles to South African customers – vehicles which have met the specific needs of the South African market.
Initially through the importation and local assembly of completely-knocked down (CKD) vehicles, followed by the establishment of manufacturing facilities at Rosslyn, near Pretoria, Nissan and its forerunner, Datsun, have provided transport solutions for South Africans while developing the country's motor industry.
Today, with the transformation of the country and along with it the unrestricted, and highly competitive, motor vehicle market, Nissan is set to continue its significant role in the South Africa automotive market.
Currently Nissan enjoys about 8% of the total South African vehicle market with a comprehensive range of passenger cars, light, medium and heavy commercial vehicles and its recreational and other specialised vehicles. To meet its objective of significantly growing its market share, Nissan South Africa is currently engaged in a dynamic programme of new model introductions.
A total of over 1 900 people are employed by Nissan in South Africa and, as part of its social responsibility efforts, the company is committed to training, educating and advancing its workforce to the maximum potential of each individual. Other elements of Nissan's investment in upgrading the social fabric of our society focus on adult and child education, child welfare and job creation.
Nissan can trace its roots all the way back to 1911 when the Kwaishinsha Automotive Company was formed to produce the first Datsun cars in Japan. This company was taken over in the early 30s and the Nissan Motor Company was registered.
As Nissan became more and more established as a global motor manufacturer, US production facilities commenced in 1980 and the UK plant opened in 1984. By the 1990s, Nissan was acknowledged as a world leader in technology with many of its international manufacturing facilities being the envy of its competitors.
But as the 1990s progressed, and motor industry expansion continued, it was soon obvious that global production overcapacity was becoming a reality and motor companies began to suffer, including Nissan. To ensure their survival into the new millennium many motor companies – including some old established names – were taken over and others formed international alliances.
In 1999, Nissan Motor Company formed a strategic alliance with France's Renault group. The alliance between Nissan and Renault was a natural fit as the two companies were of similar size, the products fitted extremely well and their respective strengths were generally in different markets. The alliance created the fourth largest automobile company in the world.
In 2000, Nissan Motor Company Limited increased its investment in South Africa by purchasing the 37% stake which the Sanlam Group held in Automakers. The investment gave Nissan Motor Company control, which was subsequently increased to 98,7 %. In 2001 the South African company's name changed from Automakers to Nissan South Africa.
Nissan South Africa's vehicle assembly and manufacturing operation is in Rosslyn, north of Pretoria. The plant is a leader in South Africa with regards to sound environmental practice in its manufacturing process and has won numerous awards and recognition both locally and internationally for its environmental efforts. These include the exclusion of chlorofluorocarbons and other harmful chemicals from all phases of its manufacture, chemical and other waste management; water and power savings efforts; a man made wetland which is a catchment area for storm water; recycling; and working closely with its numerous suppliers and dealers to ensure sound environmental practice. All Nissan vehicles benefit from Nissan's international life cycle approach of environmentally sound vehicle design, use and recycling.
Essential to the ongoing success and growth of Nissan Manufacturing is access to Nissan's worldwide technology, research and development input has already been incorporated into Nissan vehicles in other parts of the world where similar climate and road conditions to South Africa are found.
The investment by Nissan Motor Company of Japan into Nissan SA further facilitated this close technological cooperation.
Achievements:
The first South African motor company to achieve the internationally recognized ISO 9001 and subsequent 14001 quality certification from the SABS in all its plants.
An autospray facility to give Nissan vehicles a quality paint finish in line with the best in the world.
All production lines are highly automated to ensure consistent quality.
All Nissan vehicles undergo the company's unique E-coat anti-corrosion process, prior to painting and consequently have a three-year warranty rust and corrosion.
All phases of the assembly process make extensive use of computerisation for tracking, quality standards and vehicle testing.
Two National Productivity gold awards for productivity advancement.
The first South African motor company to achieve the internationally recognized ISO 9001 and subsequent 14001 quality certification from the SABS in all its plants
ADDRESS
Street: 1 Mimosa Road, Industria
City: Hermanus
Province: Western Cape
Postcode: 7200
Country: South Africa