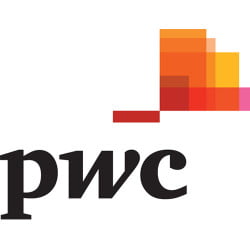 PwC helps organisations and individuals create the value they're looking for. We're a network of firms in 157 countries with more than 184,000 people who are committed to delivering quality in assurance, tax and advisory services.
PwC refers to the PwC network and/or one or more of its member firms, each of which is a separate legal entity.
In South Africa, where we employ approximately 5 000 staff and have 19 offices, we bring appropriate local knowledge and experience to bear and use the depth of our resources to provide clients with a professional service, specifically tailored to meet their requirements.
Our clients often tell us that what they value most is our strong global network, which allows us to collaborate across the world and bring knowledge and expertise from one country to the next. PwC offices across the continent operate as a single, unified PwC Africa Region.
Assurance
Our Assurance group provides assurance on the financial performance and operations of clients' businesses, as well as helping clients improve their external financial reporting and adapt to new regulatory requirements such as the King Report on Corporate Governance for South Africa 2002 and International Financial Reporting Standards (IFRS). While our audit clients include many of the top-performers on the JSE Securities Exchange SA, we are also able to meet the needs of any size organisation, as evidenced by our appointment as auditor to thousands of small and midsize businesses.
Our Tax division uses leading-edge technology and specialist skills to assist clients to comply with tax-related legislation and regulations. Advice covers all aspects of Southern African direct and indirect taxes, exchange control regulations and labour law. Through our extensive network of international offices we also provide current and specialist advice on structuring international business operations and investments.
Advisory
Advisory provides advice and assistance based on financial, analytical and business process skills to corporations, government bodies and intermediaries in the implementation of strategies relating to:
Creating/acquiring/financing businesses and integrating them into current operations;
Enhancing performance;
Improving management and control;
Dealing with crises; and
Restructuring and realising value.
Private Company Services
Our Private Company Services practice offers an integrated range of business services, aimed at positioning the firm as a trusted business adviser to owner-managed businesses.
ADDRESS
Street: 1 Waterhouse Place Century City
City: Cape Town
Province: Western Cape
Postcode: 7441
Country: South Africa