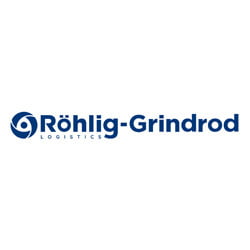 Röhlig-Grindrod, a leading freight forwarder and logistics provider in South Africa is owned by Röhlig & Co Internationale, Grindrod Limited and Calulo Investments. Röhlig-Grindrod has an impressive, reputable and solid customer base across all industries.
The integral service offering at Röhlig-Grindrod consists of freight forwarding, customs brokerage and related logistic solutions. The company is represented in all trading centres across five continents through Röhlig & Co and this is complemented by the Grindrod network and presence throughout South Africa. Röhlig-Grindrod can offer customers total management control over their worldwide clearing and forwarding services for import, export and project cargo, whether by sea, air or over land.
Röhlig-Grindrod's market leading information system, Nutrack, together with the international software, Cargowise EDI, offers our customers a real 'cradle to grave' solution with complete shipment visibility from order placement to delivery at point of destination. The system also provides management information for customers to optimise planning and review of the supply chain performance.
ADDRESS
Street: 55 Montreal Drive Extension, Airport City
City: Cape Town
Province: Western Cape
Postcode: 7525
Country: South Africa