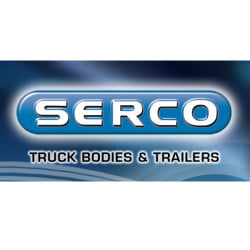 SERCO Industries continues to build on a 30 year history of innovation. Starting from humble beginnings in 1981 as "Vital Services".
The name was subsequently shortened to "SERCO" to reflect the focus on service to the transport industry. For many years the motto of SERCO was "Striving for Service Excellence" and today this is still the foundation the Company is built on.
The company has grown from strength to strength and currently has manufacturing and after sales repair divisions based in Durban, Johannesburg and Cape Town which are dedicated to providing unsurpassed service and innovation.
SERCO have tailored their products to meet the demanding operating conditions of the local market and are South Africa's leading designer and manufacturer of fibreglass refrigerated and dry freight vehicles.
Our Mission
"Designing and Manufacturing truck bodies and trailers for the transport industry is but a means towards an end – the opportunity to forge a long-term professional relationship with you, our Client. This is the philosophy by which we conduct our business and we do so confident in the knowledge that our many satisfied Clients are without doubt, our best advertisements.
Of course, inherent in this philosophy is the ability to meet your expectations not only throughout the design and manufacturing process but also in terms of providing a superior solution to your needs at a fair price. People, Service, Innovation and Excellence – these are the standards which set SERCO apart"
ADDRESS
Street: 193 Aberdare Drive, Phoenix Industrial Park
City: Durban
Province: Kwazulu Natal
Postcode: 4051
Country: South Africa