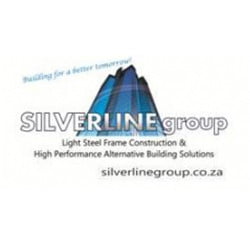 Silverline Group is a construction business that provides high-performance environmentally-friendly alternative building solutions, such as Light Frame Steel Construction as well as conventional construction services.
When Silverline Group could not cope with all the business that it was attracting, Jonathan Pepler decided to franchise the company. Silverline is now the only franchised construction business in South Africa, and one of very few in the world.
In addition to conventional construction services, the business specialises in light frame steel structures, which are modelled on international best practice used in the USA, Canada, Australia, New Zealand and Asia. This method of construction produces no waste, offers 80% less carbon footprint than conventional building methodology and is environmentally friendly. It also cuts the construction time down significantly, which ultimately benefits commercial and residential clients alike.
Silverline provides significant support, mentorship and skills training to its more than 30 franchisees, which is why Jonathan believes the concept is so successful. Despite significant challenges in the South African construction industry, Silverline Group is able to provide competitive prices and superior results due to the innovative  building methodology, national franchise footprint and supplier base.
ADDRESS
Street: Unit 5 Asla Park, N2
City: Somerset West
Province: Western Cape
Postcode: 7133
Country: South Africa