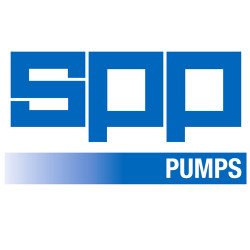 For more than 130 years SPP Pumps has been a leading manufacturer of centrifugal pumps and associated systems, a global principal in design, supply and servicing of pumps, pump packages and equipment for a wide range of applications and industry sectors.
SPP pumps and systems are installed in all continents providing valuable high integrity services for diverse industries, such as oil and gas production, water and waste water treatment, power generation, construction, mines and for large industrial plants.
SPP Pumps requires the highest standards of manufacturing excellence from its facilities around the world. This is crucial to the on-going growth and development of the company. At the main manufacturing facility located in the UK, SPP Pumps set the highest standards attainable in the industry for quality and reliability.
SPP Pumps distinguishes its product split between pre-engineered standard products and fully customised equipment engineered and packaged to order. The extensive manufacturing and testing capabilities reflect this wide and diverse product range.
To ensure efficient use of production resources, an MRPII manufacturing planning system is utilised. Assembly areas are segregated into the main product groups; standard pumps, industrial fire pumps, contractors pumps and engineered products. The machine shop is planned in cell layout with individual cells specialising in types, or ranges of components. CNC machines are linked by a DNC system allowing programming to be carried out on the machine or offline.
We at SPP aim to provide products and services that continually increase levels of customer satisfaction, using processes that support our company's core values.
Our business performance will promote the following relevant objectives:
Safety and Environment – We shall offer safe products and maintain a safe and healthy workplace with optimum environmental goals.
Quality – We shall develop and sustain a culture of competence and effectiveness with attention focused on meeting customer needs and expectations and measurement of satisfaction.
Improvement – We shall pursue a policy of continual improvement through visible, measurable time-linked objectives, to meet customer statutory and regulatory requirements in all that we do.
Value – We shall foster as culture of efficiency and good practice to provide best value performance.

Employees – We commit to train, develop, motivate and communicate with all of our employees in support of our quality objectives, in a happy and successful workplace.
ADDRESS
Street: 6c Roller Street Spartan Ext 7 Kempton Park
City: Johannesburg
Province: Gauteng
Postcode: 1619
Country: South Africa