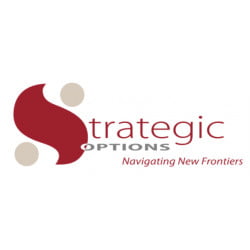 Robert Klynsmith (N.D.H.R., BA, Part Masters – Strategic Management) Robert has fulfilled various senior management roles in a number of organisations, including National Human Resource Co-ordinator for a large manufacturing corporation, CEO of a manufacturing company and Strategic Director for a Group of Companies. Robert's primary experience lies in business strategy, marketing, human resource and general management as well as organisational development, change management and training.  He brings a wealth of expertise and experience geared towards shaping organisations and business enterprises for growth. Robert utilises a team of carefully selected professionals for projects that require specialised knowledge, skills and expertise.
Services
Robert Klynsmith is an accredited Ec@ps Associate.  Ec@ps is a highly focused strategic planning model geared towards the development and execution of company strategies… a directional platform for future growth and profitability, incorporating the ec@ps on line performance management system.
For commercial enterprises, SME's, financial institutions, the public sector as well as a diverse range of organisational entities.
Individuals, management teams and SME's.
Professional profiles, portfolios and executive summaries; creating an effective platform to showcase your organisation to interested parties in the marketplace, including potential clients and investors.  Ideal for website content.
Corporate retreats, strategic conferences and workshops.
Identifying corporate viability and future growth potential.  The final outcome is a progressive strategic blueprint incorporating the formation of innovative strategic initiatives enabling your enterprise to achieve its ultimate potential.
Seed and expansion capital for small, medium and large enterprises, including professional dossiers designed to showcase your organisation to potential investors.
ADDRESS
Street: P.O. Box 627, Sea Point
City: Cape Town
Province: Western Cape
Postcode: 8060
Country: South Africa