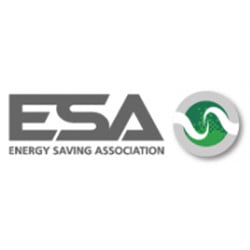 The ESA is an association of organisations, companies and individuals who believe that the two keys to a sustainable energy economy are energy efficiency and renewable energy – in that order.
We prioritise energy efficiency because, in the short to mid-term, it is the quickest, cheapest and most effective method for tackling the growing energy demand, rising costs and climate change. What's more, it makes little sense to ask the developing renewable network to generate energy that we proceed to immediately waste through preventable inefficiencies.
However, we also recognize that in the mid to long-term renewable energy will be essential to securing clean, reliable and affordable energy for all.
The Energy Saving Association and its members are united in the desire to work towards the systematic reduction of energy consumption and the subsequent introduction of effective renewable energy generation technology in commerce and industry.
ADDRESS
Street: 111 Buckingham Palace Rd, Victoria
City: Westminister
Province: London
Postcode: SW1W 0SR
Country: United Kingdom