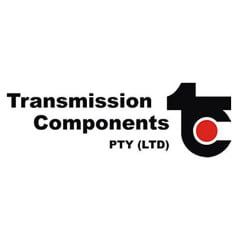 Manufacturing and distribution of quality assured power transmission products to the industrial and mining sectors.
Established in 1977 as a sub-division of a large conveyor pulley manufacturing company, Transmission Components later broke away to become the largest locking element and Rigid Flange manufacturer in Africa, supplying some of the best known companies in the conveyor, mining and industrial gearbox industries.
Focusing on quality and reliability, Transmission Components also represents some of the most well reputed power transmission companies in Europe, such as Ringspann, C.M.D, H.B.E and Colment Cuvelier.
Being German owned itself, it's no secret that Transmission Components products are and always have been manufactured to the highest standards of quality but, manufacturing products for a company in Germany that are world leaders in their field meant thatTransmission Components had to seriously step up its game!  Doing that meant purchasing two new machines and upping the quality control and inspection area to ensure that not a single piece of product would leave the premises without being tested.  Supplying a bad quality product to companies could find the relationship over and done immediately!  This puts pressure on Transmission Components to be on top of its game at all times which is good, it's something we should all strive for anyway. Being the best.
We sell a wide range of quality products and understand that you may not find exactly what you are looking for. All products we manufacture and sell undergo stringent quality testing to ensure they conform to the ISO 9001standards.
ADDRESS
Street: 6 Plane Road Spartan, Kempton Park
City: Johannesburg
Province: Gauteng
Postcode: 1619
Country: South Africa