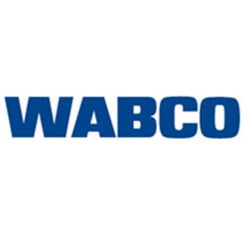 WABCO Automotive South Africa distributes air brake components manufactured by WABCO to all the major vehicle manufacturers and distributors of automotive components in Southern Africa.
WABCO Vehicle Control Systems is a leading supplier of safety and control systems for commercial vehicles.  For over 140 years, WABCO has pioneered breakthrough electronic, mechanical and mechatronic technologies for braking, stability and transmission automation systems supplied to the world's leading commercial truck, trailer, and bus manufacturer markets.
In addition to product distribution, we provide the following product support services:
Specialised Training:  Such as hands on training at the fleet's depot, various air brake courses and advanced EBS & ABS diagnostic courses at WABCO centres nationwide
Test Equipment:  Trailer EBS, ABS, & pneumatic test equipment available.  Laptop software or easy to use hand held testers.
Technical Information:  New product/technology information, customised maintenance manuals and a quick reference CD
System Brake Specification:  Advice with compiling a fleet trailer brake specification as per the fleet's application
System Design:  Brake and complementary control system design at the trailer builder
Telephonic / Field Support:  Technical advice and field support from WABCO Technical Services
Advanced Support: Vehicle testing and assessments, rolling road testing and vehicle harmonization and performance verification
Fleet Surveys:  Random vehicle inspections of brake systems and a full report back.
Support Network:  Linked to WABCO nationwide Accredited Service Centre and Approved Distributor network.
We at WABCO SA are fully committed to offering the fleet-operator, trailer-builder and independent distributor the very best in technical support, information and training to ensure that our products provide the ultimate in safety, reliability and braking efficiency with a low cost of ownership.
ADDRESS
Street: 10 Sunrock Close, Sunnyrock ext 2
City: Germiston
Province: Gauteng
Postcode: 1401
Country: South Africa