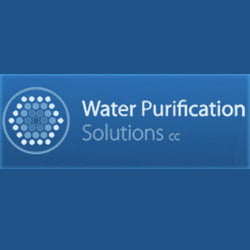 The changing of our climate and dramatic growth in our population is putting more demand on our natural water sources. The main consumption occurring in the agricultural, industrial and domestic (potable) sectors. Quality water is essential for life and productivity, the only two options available are to produce more but ideally conserve and reuse what we currently have.
Water Purification Solutions as the name would describe offers turnkey water treatment systems for any water related issues. Our core focus being the design, manufacture, installation & operation of industrial water treatment systems.
The water purification systems manufactured by Water Purification Solutions incorporates a variety of technologies suited to the clients specific application. This can include flocculation, standard filtration, membrane filtration i.e. micro, ultra & nano, reverse osmosis and sterilising via UV, ozone or other oxidising agents. Offering the client the full range and top quality water treatment systems.
Historically Water Purification Solutions attention was mainly geared towards water purification systems that could process unusable sources such as boreholes, rivers & sea water creating usable, potable water, for our clients such as farmers, industry, municipalities.
With our extensive track record in potable water production Water Purification Solutions has adapted the various potable water treatment systems towards industrial waste water treatment systems catering for the reclamation and re-use of industrial waste water.
Water Purification Solutions, your reliable partner in the treatment and recycling of water.
ADDRESS
Street: 14 Haumann street, Somerset West
City: Cape Town
Province: Western Cape
Postcode: 7132
Country: South Africa