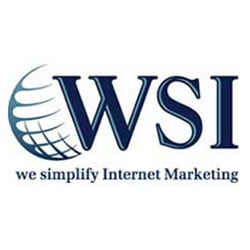 Backed by WSI International, the world's largest network of Digital Marketing Consultants, WSI Internet Marketing Cape Town is at the cutting edge of delivering results-driven digital marketing strategies that have been tested and implemented globally.
Our unique and transparent Search Engine Marketing (SEM) systems give you access to expert web design, copy writing and Search Engine Optimization (SEO) teams and keeps you up to date with our marketing strategies that deliver real return on investment. Our strategy of building, maintaining and digitally marketing your business is not only time-tested, but is backed with the latest digital marketing developments thanks to our affiliation with WSI International. This affiliation means that your business benefits from proven and tested marketing strategies that take advantage of the latest digital trends, internet technology and innovations.
How search engine marketing delivers ROI
In the modern business environment, no matter how amazing a product, service or company is, if it cannot be found online then it is losing business. Not only that, but if a business is not immediately discoverable on SERPs pages or social media then it is missing out on interaction with its customers when they need it.
At WSI we understand Internet Marketing and have made it our business to make sure that all of our clients receive the very best possible digital marketing strategies to get the most out of their online potential. We are able to do this because of these unique selling points:
We have multi discipline digital marketing teams that have extensive experience in a variety of digital systems and tools. This allows our teams to increase turnaround time and reduce costs.
We have reporting systems that are transparent, allowing you to keep track of your investments and marketing strategies. This allows you to see exactly where and how your marketing budget is utilized each month and what the returns are.
We are constantly implementing the latest digital marketing techniques that have been approved by a variety of search engine companies including Google, Bing and Yahoo. These techniques mean that your business or service gets a digital marketing plan tailor made to your business and budget to ensure the best possible search engine rankings.
We have unlimited access to some of world's top online marketing thought leaders though WSI International. As part of one of the world's largest search marketing companies we are able to provide you with the perfect tailor made solution to your digital marketing needs.
To request a website or Search Engine Results Page optimization consultation or a digital marketing strategy, contact WSI Internet Marketing in Cape Town.
Article Examples:
How to increase your outdoor entertainment area to maximize revenue and profits
Group 1 Taxi: Changing the South African taxi landscape
Choosing the right fireplace for your restaurant
Lack of sleep in the workplace
Designer Fireplaces – "Alternative heat energy has a growing following"
Hyundai gears up for first mass production of fuel cell zero emission vehicles
Cape printing company MD talks about the Industry's Rapid Evolution
Top Cape Town guesthouses get the practical aspects right
South African heating solution for architects and designers
A tent for every event: hiring versus buying
ADDRESS
Street: 5 Artillery Street, Door De Kraal
City: Cape Town
Province: Western Cape
Postcode: 7530
Country: South Africa