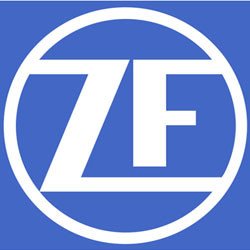 The ZF group of companies is active worldwide in the specialised fields of transmission, steering and suspension technology. Cars, commercial vehicles, agricultural and construction vehicles have all become more comfortable. ZF components have made a considerable contribution to this development. ZF was established in South Africa in 1969, represented by Trade Relations International. In July 1980, ZF's operations was strengthened when ASTAS begun manufacturing ZF Transmissions under license.
However ZF felt the need for a Sales and Service presence in South Africa and ZF of South Africa (Pty) Ltd came into being in July 1980. Since then, the company and its reputation have grown and is now a major player in the world of driveline technology. As ZF of South Africa focuses predominantly on service to the vehicle aftermarket, a strategic decision was made to change our name as of 1 May 2009 to ZF Services South Africa (Pty) Ltd.
ZF Services South Africa (Pty) Ltd as part of the global ZF group will continue to be the Sales and Service organisation serving South Africa and Sub Saharan Africa. Our major driving force for 2010 and beyond is towards the continuous improvement of service to our valued customers. In the long run we strive to offer you an even wider product range and service portfolio.
In terms of targeted communication and speed resolutions of enquiries, we urge you to communicate with our trustworthy, knowledgeable and experienced managers and sales agents within our organisation.
ZF Services South Africa's staff is always available as customer contacts and problems solvers, which enables us to respond to customer needs in a timeous and flexible manner. Our services include product sales on behalf of the divisions, consulting and training, prompt supply of original spare parts, retrofitting and upgrading as well as maintenance and repair of transmissions, steering systems and axles of ZF Manufacture for all types of vehicles.
ZF Services South African has a fully fledged workshop onsite, where services and repairs are completed with well trained staff and state of the art equipment.
ADDRESS
Street: 29 Proton Crescent, Stikland, Bellville
City: Cape Town
Province: Western Cape
Country: South Africa