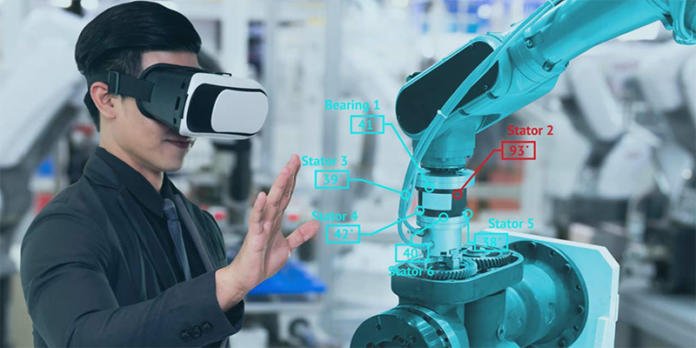 Artificial Intelligence, Electrification, Virtual/Augmented Reality, Block chain and Increasingly Connected Vehicles are five of the main trends that will alter the repair and insurance industry.
During 2019, these sectors saw the introduction of electric and hybrid vehicles. The rate of change in design in vehicles is significant for the MBR sector because of the new electronic, digital components and of course, electrification.
"The industry has no choice but to adapt but in South Africa," says Richard Green, national director of the South African Motor Body Repairers Association (SAMBRA), "we don't always have the quick response from an OEM perspective which our colleagues have in Europe in terms of access to product information and training."
He says this time lag is concerning.
"We urgently need to start developing new learning programs for existing and new entrants into the sector so they can be introduced to this new technology at an early stage," says Green.
Like many trades, the MBR sector is facing a serious shortfall of skilled talent and an ever-widening skills gap as repair businesses struggle to keep up with the latest OEM repair methods and industry best practice.
Ben Horan, director of the CADET VR Lab at Deakin University, said "Virtual Reality can provide access to training environments which are either difficult to access or don't exist, and Augmented Reality can help provide digital assistance while performing a task."
In addition, the company is also researching the use of plastics and carbon fibre to determine if it's possible to supply on-demand 3D printed parts. The company is currently working with motor body repair industry partners to create a more efficient and cost-effective method for manufacturing parts that are unavailable to be bought separate, out of stock or discontinued.
Materials like composites, high-strength steel and aluminium are already in use but now we are seeing the introduction of graphene, an ultra-light weight and immensely strong material that is capturing world-wide interest from an RMI perspective, RMI president Jeanne Esterhuizen says the organisation is busy working with merSETA and all role players to design a qualification for the repair of hybrid and electric vehicles.
Unfortunately registering new or revising existing qualifications takes time in South Africa because of the way our system is structured.  Esterhuizen says there is no direct flow of information from OEM to Industry and as such it takes time to get everyone on board and all stakeholders in agreement.
"Much progress has already been made. It is not only post school that we need to look at however. Our training needs must be addressed in primary school as well. The good news is codification is already being piloted from grade 4 in a school in the Free State," she says.
The introduction of new technologies is forcing all industry sectors to adapt in order to provide and maintain client service levels. As the complexity of these vehicles increases, motor body repair shops will have to invest time and money in training, obtaining factory certifications and investing in specialized equipment.
"Considering the average car on the road is approximately 10 years old, the majority of body shops shouldn't have to worry about having to adapt in the short term. Specialist MBRs who are structured to, and traditionally service, the more technologically sophisticated vehicles will need to adapt faster however," concludes Green.