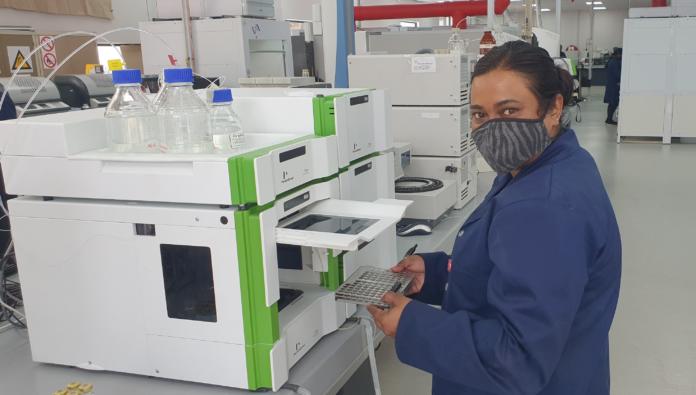 CONDITION monitoring specialists, WearCheck, recently invested several million Rand in four brand new laboratory instruments for their flourishing transformer division laboratories in Cape Town, Johannesburg and Durban.
Managing director Neil Robinson says the company's investment in the equipment has reduced turnaround times in line with customers' expectations, ensuring that transformer oil samples are processed and analysed even faster than before.
WearCheck's transformer division has added two new high-speed gas chromatographs (GCs) to the Joburg and Durban laboratories, and a new PCB (polychlorinated biphenyl) chromatograph, and a new HPLC (high performance liquid chromatography) in Cape Town and Durban.
'Getting the analytical test results and diagnoses to our customers as fast as possible is high priority for us,' says Robinson. 'The new instruments have more than doubled our transformer sample testing capacity. Our Durban transformer division is now in a new, larger laboratory in Westville, where we conduct a wide range of specialist transformer monitoring techniques.'
The new Perkin Elmer GCs – designed and manufactured in The Netherlands – each have a carousel that can hold 120 prepared samples and standards. Added to the 80-sample capacity of the existing GCs in Durban, the sample turnaround time has been significantly reduced. The same instrument was bought for the Johannesburg lab, boosting their existing GCs.
'A great advantage of the new GCs is that they can be pre-loaded with samples before a weekend and they continue operating for 48 hours. Our older models require reloading every 24 hours,' says transformer division manager, Gert Nel.
'The primary function of the GC is to perform dissolved gas analysis (DGA) – a highly effective preventive maintenance tool which has formed part of WearCheck's condition monitoring programmes for more than 10 years,' says Nel.
Nel explains further: 'The new PCB instrument determines the presence of PCB in electrical equipment containing insulating oil, which must be tested at least once and after every maintenance event to determine the PCB level. According to the latest version of SANS 290:2016, the current maximum allowed PCB level in oil is 50 ppm (parts per million or mg/kg).  If the PCB level exceeds this limit, the oil must be drained and disposed of in an approved manner. As PCB molecules are highly toxic, this is an important test in transformer maintenance and management for both health and environmental purposes.
'The additional HPLC,' continues Nel, 'separates mixtures of compounds in transformer oil to identify and quantify the individual furanic compound concentrations of the oil. The results enable our diagnosticians to predict the remaining useful life of the paper insulation of the transformer with high accuracy, giving a very good indication of the remaining useful life of the transformer itself.
'Our transformer customers in various business sectors such as mining, power generation, transport, manufacturing, industrial and marine maintenance are receiving their results at high speed, which enables them to make critical maintenance-related decisions in good time and reduce the risk of unplanned transformer failure,' says Nel.