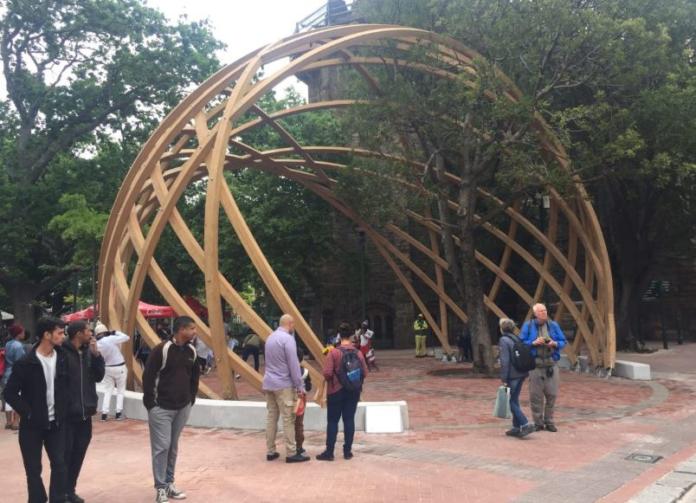 Ten year anniversaries are usually celebrated with either tin, aluminium, or diamonds, but in Fastenright's case, it has to be stainless steel. They have built their business to become the leading supplier with the largest variety of stainless steel fasteners in the Western Cape – probably in the country.
"Our stockholding of +/- 10 000 different items plus accessories in various grades of stainless steel makes us the ultimate one stop shop for stainless steel fasteners. And whether the customer wants one or two, or two thousand items, we can supply!" says managing director Rainer Lutz.
He mentions that the company specialises only in stainless steel products with 95% of the  products imported and manufactured to internationally recognised specifications such as DIN and ISO standards.
The company has seen a steady increase in the demand for stainless steel fasteners over the years. This is due to their favourable long-life cycle and corrosion resistant properties in coastal climates as compared with standard carbon steel fasteners.
Fastenright supplies fasteners to a wide variety of industries including maritime manufacturing and transport, engineering, construction, manufacturing, packaging as well as hygienic applications in the food and beverage industry.
Fastenright's product range includes fasteners from 1.2mm to 64 mm and is continuously under review to meet customer requirements by adding different sizes and items. New additions to the extensive fastener range include timber construction screws, helicoil type thread repair inserts and stainless steel chains.
Three musketeers
Rainer, with Eric Hasselbach and Bernd Rabus, are the three bolt & nut specialists that founded Fastenright in 2010. Together they represent a combined industry experience of nearly 100 years.
Upon opening the doors, they decided to specialise in stainless steel fasteners with the aim to become South Africa's chosen and most trusted supplier.
Based on this decision developed the philosophy of providing expert customer service, superior stock holding and competitive pricing. This focus has won the company service excellence awards almost every year from various customers in many different industries.
Fastenright's customer base is extensive – from DIY users to manufacturers/factories to Re-Sellers.
"Fastenright's mission has always been to become the best stainless steel fasteners distributor in South Africa. We want to add value to our customers by delivering service excellence through brilliance; to build long term relationships with our employees, customers and suppliers.
"Excellence in Stainless Steel" is more than just our headline, it is the philosophy our company strives to maintain" says Rainer.
"We diligently monitor, maintain and increase our stock and product range in both grade 304 and 316. This is performed on a regular basis to continually meet our customers' requirements.
"Over the years, we have built up an extensive product range and stock holding of stainless steel fasteners and related products such as stainless steel wire rope, hose clamps, anchors, turnbuckles, rivets, rivet nuts and security fasteners amongst others" said Rainer.
"We started off in our Mail Street premises in Western Province Park with just five employees and two warehouse units. This increased to three in 2016 and we now have expanded again with a further unit bringing our warehouse and product storage space to four units or 2 000 m2 under roof. Our staff complement has grown substantially and we offer counter sales and a fast, local delivery service utilising our fleet of bakkies."
Keeping track with specialised software
"We manage our four stock warehouses extensive inventory and sales with a unique software system that was initially locally developed for fastener distributors and is a RSA success story, being used throughout the world as a control medium for small parts manufacturers and distributors.
"This software allows us to efficiently and precisely manage our large quantity of stock to ensure we fulfil orders quickly and accurately and maintain inventory levels and security" says Rainer.
The success of this software has resulted in its successful integration within the pipe and metal manufacturing industries.
Maritime fasteners
"We stock one of the widest ranges of marine grade 316 stainless steel fasteners for the South African maritime transport and marine manufacturing industry. These fasteners are used in a broad range of applications ranging from harbour, waterfront and dock construction to bridge and boat building.
"As such, we are a proud supplier to South Africa's largest boat builder with all their stainless steel fastener requirements and have done so for many years. They pride themselves on being an international leader in the manufacturing of top-quality sailing and power yachts. Therefore, the supply of top-quality, reliable and non-corrosive fasteners play an important role in helping them meet their objectives" he explained.