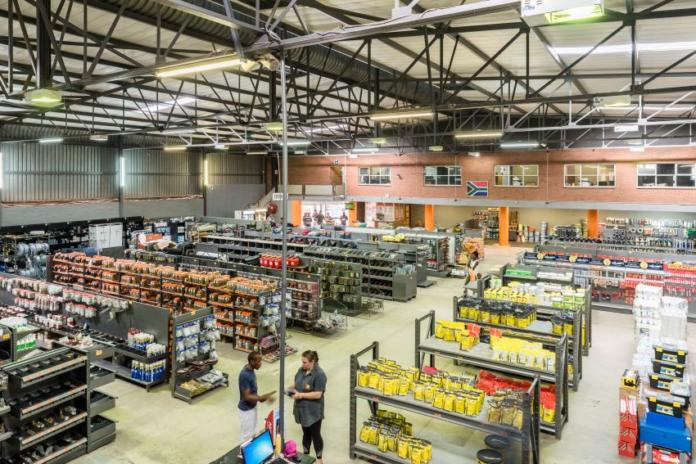 PAROW-based retail conglomerate Pepkor will raise over R1 billion from the proposed sale of its building supplies hub.
Pepkor last month confirmed its subsidiary TBC (The Building Company)  – which comprises well known trading brands like Buco (formerly Pennypinchers), Bildware, Tiletoria and Timbercity as well as wholesale outlets like the Cachet and MacNeil chains – would be acquired by national building supplies retailer Cashbuild.
There is an interesting irony in that Pepkor boasts retail tycoon Christo Wiese as a major shareholder. Many years ago Wiese was also a significant shareholder in Cashbuild.
The deal will mean a serious chunk of profitable business disappearing at Pepkor. In the 12 months ending March 2020September 2019, TBC generated revenues of R8 billion through its 160 outlets and 21 franchise stores.
Pepkor will now focus on its core offering in the clothing and general merchandise segment as well as its presence in the furniture, appliances and electronics, building materials and fintech sectors. Pepkor owns the iconic Pep and Ackermans family fashion outlets as well as niche retail brands like Tekkie Town.
Pepkor said the TBC sale would allow it to streamline its portfolio of businesses and focus on its core business of discount and value retail.
The group reckoned that TBC would be strategically better placed for future growth as part of Cashbuild.
Pepkor said the net disposal proceeds from the TBC sale would be mobilised to further reduce debt. The group has indicated a determination to reduce its gearing levels to enhance the flexibility of its capital structure.
For Cashbuild, the deal fits management's growth plans by way of geographic expansion and access to additional segments of the market.
The group said: "An acquisition of TBC allows Cashbuild an opportunity to drive these growth initiatives while still maintaining its commitment to its customers in the South African and neighbouring markets."
Cashbuild identified a number of benefits of the TBC deal – most notably an increased retail store footprint presence in Cashbuild's previously underrepresented regions.
These regions would, in particular, include markets in the Western Cape, Eastern Cape and Kwa-Zulu Natal.
TBC would also offer Cashbuild a broader reach into the middle-to-higher income customer segment – a target market currently underserved by the group's current offering.
There would also be an improvement in accessing and servicing the building contractors segment of the market.
Cashbuild predicted improved operational efficiencies and improved future trading profitability through access to additional suppliers, inventory and the optimisation of delivery routes.
In addition, Cashbuild was delighted to be bringing on a highly experienced senior management team – who, the group stressed, "are fully supportive of the transaction".