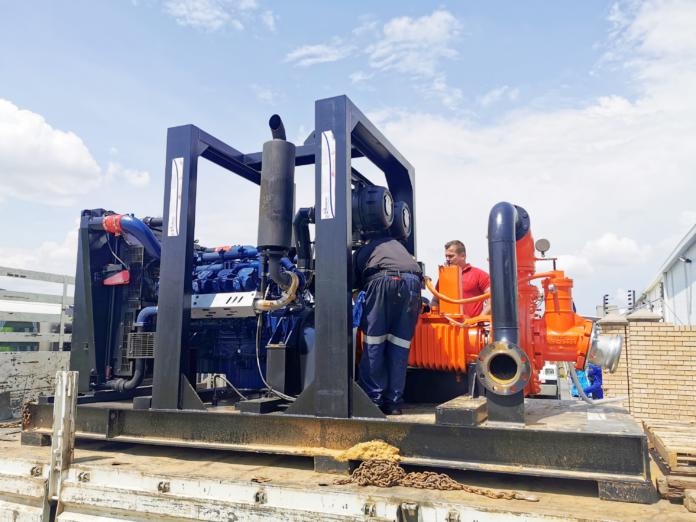 INTEGRATED Pump Rental recently responded to an urgent need for a dewatering pump at an East African mine.
Unseasonably high rainfall had caused major flooding and the mine's traditional suppliers had quoted long lead times to get equipment to the site. This obviously posed a major risk for the mine.
MD of Integrated Pump Rental, Lee Vine explained that one of the company diesel driven Skykes pump sets had just completed its contract on a diamond mine in Lesotho and was en route back to the company's facility in Johannesburg.
"The unit only had 160 hours on it and we immediately did a full assessment of the pump, serviced it and tested it on our in-house test rig to ensure that it would provide the performance and reliability required for its new task," he said.
"What is most significant is that within one week of receiving the call from the mine, we were able to get the pump set ready, across border and installed on site dealing with the dewatering challenge," Vine says.
The pump set comprises a Sykes XH150 high head diesel driven pump which is capable of a flow rate of 100 litres per second at a total dynamic head of 150 metres in this application. The skid mounted solution will more than capably deal with the dewatering application at the mine, and the customer made the decision to purchase the unit as opposed to renting it.