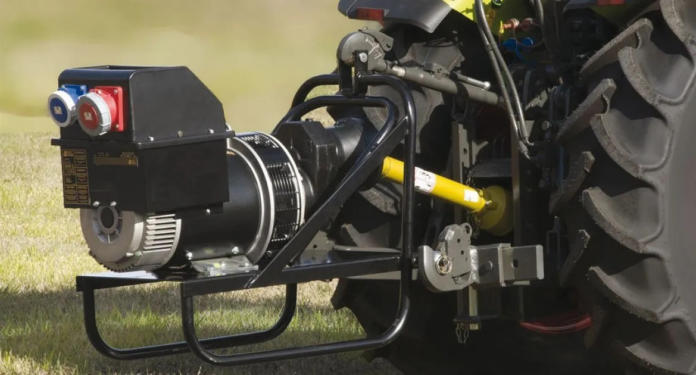 VERT Energy offers the agricultural sector custom-designed solutions for dependable power in areas without connection to the mains.
"Farmers are often faced with the inconvenience of having to do work that requires electricity, in areas where there is no connection to the mains. As part of our commitment to solving problems for customers in every area of industry, we offer farmers a dependable solution to difficult power generation issues," explains Grant Robertson, Vert Energy's managing director. "Our specially-designed Leroy Somer Tractelec system, which is an efficient, economical and safe alternative to conventional petrol or diesel standby generators, is fitted easily to a tractor, to provide reliable power for extended periods.
"This flexible system can be used where-ever power is required. For example, in agriculture for milking, farm repairs or borehole pumps. It is also perfect for road repairs and for use during maintenance in any environment, from civil engineering to mining.
"The Tractelec can also be used as a backup power source during load shedding, or in the event of a mains failure."
The LS Tractelec plugs easily onto the hitch of a tractor, to generate clean and efficient power, in three-phase or single-phase. A large-sized oil bath speed multiplier provides the correct speed for the alternator, based on the engine speed of the tractor. During operation, should the frequency drop below 47,5 Hz, the integrated motor protection feature automatically drops the voltage to help the engine during a high impact load. This system is also equipped with electrical protection and a distribution board, incorporating circuit-breakers, a current protection switch and single and three phase male and female sockets. For convenience, the voltmeter and frequency meter can be seen from the tractor.
Tractelec is available from Vert Energy in two versions – the TM mobile version on a 3-point chassis and the fixed TF version, without a chassis, for use as a fixed unit.