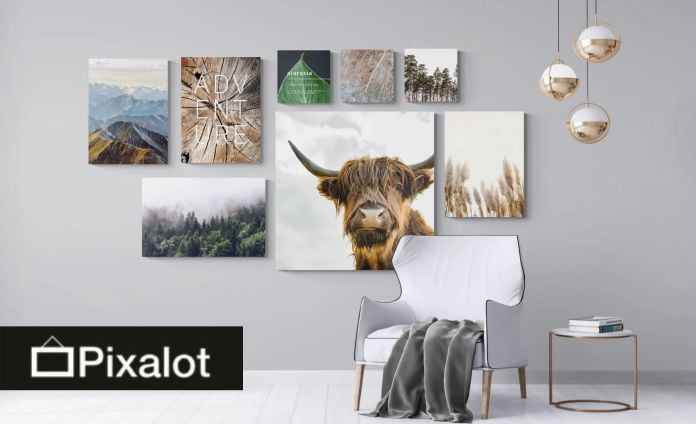 Even while art is an important part of interior design, it serves as more of a statement than the actual pieces of furniture you're placing in the room. Wall art trends can be a little more difficult to follow because of this.
Because we want our wall art to last for years to come, we place a higher value on individual taste and emotional attachment to the works themselves.
Your wall art must nevertheless match the rest of your decor if you want it to be an integral part of the overall look of your room. This year's most anticipated developments in wall art are featured here based on furniture style forecasts.
1.     Nature-themed wall art
One of the most popular décor trends for 2022 is nature-inspired wall art, with soft hues and organic forms being used to create calming environments.
More natural materials and textures will be used to create furnishings and artwork. Essential elements in revitalizing rooms will include items such as wood furniture, soapstone countertops, and pottery artefacts.
Wall art styles in 2022 are likely to follow suit as this trend gains traction. In order to bring the beauty of nature indoors, designers are using natural materials, landscape paintings, and earthy tones on the walls of many homes.
2.     Organic and abstract lines
Over the past year, curvy furniture has experienced a renaissance. We'll begin to see these organic, flowing shapes spread to other parts of the room as additional major pieces of furniture include these features and are reflected in our wall art.
It is expected that abstract and minimalist art would be fashionable this year as a final touch to curved interiors. Organic wall art shapes will take on sensual and evocative forms in 2022 when the feminine form becomes a prominent decor trend.
3.     Positive sayings
Everyone's been going through a rough patch psychologically and emotionally during the previous few years.
Interior design trends for 2022 are focused on bringing a sense of positivity into the home. The use of wall art in the design of tranquil living spaces is essential if we are to achieve this goal.
Artistically designed affirmations and room-coordinating themes replace the conventional motivational posters you may be used to seeing.
If it's just a well-known quotation or a single-word phrase that packs a powerful punch, it's a great way to get your point across. There is no better way to brighten your day than by looking at these uplifting works of art.
4.     Earth-tone motifs
Brown is predicted to be the go-to colour for 2022, thanks to natural materials and green colour palettes. In the future, we should see more of it in our living rooms and various tones of wood, and this will naturally lead to more wall art.
Gray's appeal as a neutral colour is expected to go away in favor of brown's depth and warmth. All shades of brown, from light beige to rich chocolate, have found their way into contemporary design.
Contact