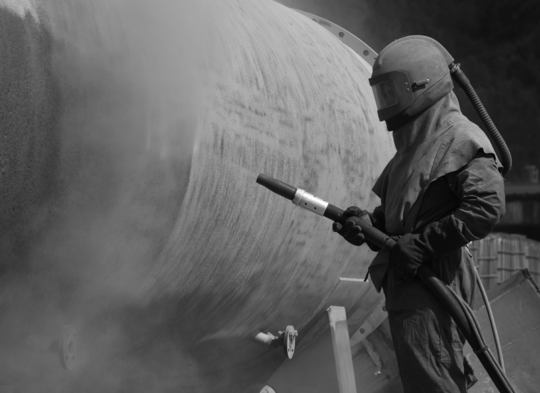 BLASTRITE is a family-owned and managed manufacturer and distributor of granular abrasives, having established itself over the past 40 years as a technical partner to a wide range of industries through the ownership of resources and expertise in manufacturing.
Blastrite has two mineral processing facilities in South Africa as well as a network of sales and distribution infrastructures in Cape Town, Durban, Richard's Bay and Johannesburg as well as additional distributors in Pretoria and Port Elizabeth, all of whom supply the shipping, oil and gas, construction, mining and satellite industries.
Blastrite is also a well-known brand both regionally and internationally with distributors of its products in north and south America, Europe, west and east Africa, the Middle East and north Africa, southeast Asia and Australasia, while southern Africa is serviced by South Africa directly.
A market leader in the abrasives market, Blastrite has two mineral processing facilities that produce industrial garnet known as Microblast®, and its world leading Blastrite® Platinum Grit. It also manufactures Trackrite®, a unique product used for traction control of locomotives.
Blastrite also imports a wide range of abrasives for various applications, such as Industrial Glass Beads, Aluminium Oxide, Steel Grit, Steel Shot and retroreflective Roadmarking Beads.
For more information visit www.blastrite.co.za
Contact