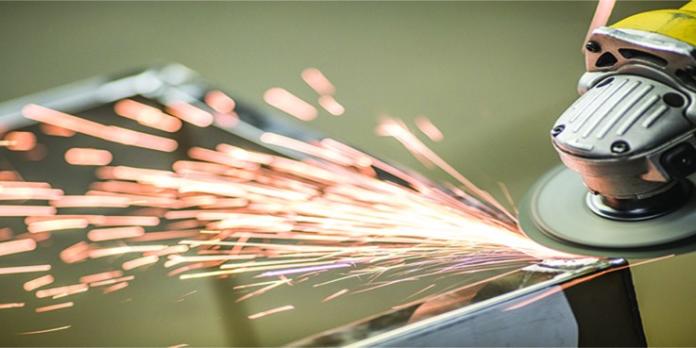 When it comes to fabrication with stainless steel, using the right tool is essential for achieving optimum results.
Grinding Techniques has a complete range of products specifically manufactured for all stainless-steel cutting, grinding and finishing applications.
One of the most important factors to consider is the non-contamination of the material during application. The Superflex "Inox" range, is specifically manufactured for stainless steel. Free from iron, sulphur, and chlorine, it will not burn or discolour the material. Available in various diameters and thicknesses, discs may be selected dependent on application.
A popular product is its Superflex Professional Slimline range. These discs come in a thickness of 1.0mm up to 2.5mm and will provide a clean, fast cut with less to no burrs to be reworked after cutting. Particularly suited to thin stainless steel sheet metal, this product delivers effortless cuts with great results.
Another versatile product that can be used for both grinding or stock removal, and finishing, is Superflex Flap Discs – particularly useful when it comes to welding applications where a smooth and seamless finish is required after the welding operation. Available in four tiers ranging from Evolution suited for general purpose applications, to Premium Inox specifically manufactured for stainless steel to ensure the ultimate surface finish. Manufactured from high-tech ceramic grains that self-sharpen, offering both excellent stock removal and a cool grind, the Premium range will not discolor, or contaminate the material. Grits from 40 up to 120 allows for a versatile choice to suit almost any application. The Premium range also includes a flap disc suitable for non-ferrous metals.
Apart from cutting and grinding solutions, Grinding Techniques carry a range of coated and non-woven abrasives. Sanding belts can be manufactured for handheld machines, pedestal or floor machines, stroke sanders as well as wide belt machines. To achieve a brushed finish, opt for finer grit belts.
Non-woven products are composed of abrasive grains that are fused to a three-dimensional support of nylon fibres. Uniform distribution of the abrasive combined with the softness of the material ensures a constant and consistent finish throughout the working process and product's lifetime to suit applications for a mirror, satin, or a brushed finish.
When blending the scratch pattern with the non-woven range of products, a matte finish can be achieved which can then be reworked to a mirror finish by using a range of products from light de-burring wheels, buffs, mops, and soaps.
Whatever the cutting, grinding or finishing requirement, Grinding Techniques offer a total customised solution to suit any stainless-steel need.
Contact