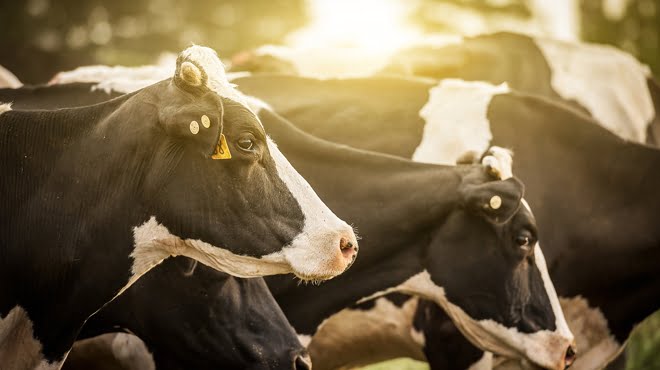 Farmers, agri business and agricultural stakeholders will experience the latest national mindset on agriculture and obtain new insight into the impact of the national and local socio-economic and political key points at Agri Mega Week 2016 in Bredasdorp next week. Deputy-Minister of Agriculture, Forestry and Fisheries, Bheke Cele will visit the event next Friday and Saturday.
Gen Cele serves as the second in command of agriculture since May 2014. Prior to his appointment he was the National Commissioner of the South African Police Service between July 2009 and October 2011. He gained industry experience while serving as a member of the Executive Committee for Transport, Community Safety and Liaison in KwaZulu-Natal from 2004 to 2009.
According to Orton King, CEO of the Mega Group of Companies, Gen Cele will also have the opportunity to attend the first in a series of open Mega Water Information Days at Agri Mega Week at 09:00 on Friday morning.
Driven by the theme, 'Water is life: Respect it. Conserve it. Enjoy it ' this event is supported by the National Water Research Commission, Nedbank and Landbouweekblad. Chris Burgess, Editor: Agri Titles at Media24 will host the discussion with its focus on the national water position for food production, water research innovation, water case studies on local farms, water stewardship experiences from the Western Cape and the establishment of new aqua culture options for farmers.
The 2016 Agri Mega Week opening debate at 09h00 on Wednesday morning (14 September) at Mega Park will be an eye-opener to all who are operational in South African agriculture. "Every stakeholder is welcome to attend," says King.
The discussion will focus on whereto with the South African Rand and interest rates; the impact of coalitions in local governments on service delivery and infrastructure in the rural areas and the ways in which South Africans can help to entrench the constitution.
The event will be facilitated by radio and TV anchor, Jerome Topley.
Dr Roelof Botha, economic advisor of PwC will be joined by a panel of specialists including the newly appointed Director-General of the Department of Agriculture, Forestry and Fisheries;Mike Mlengana, the newly elected Executive Mayor of the Overberg, Andries Franken; Dr Langa Simela, Business Development Manager at Absa and the Overberg based vice-chairperson of Grain SA, Preline Swart.
Mlengana has proven himself as a farmer and leader, leading the smallholder farmers at the African Farmer's Association of South Africa (AFASA) where he was the president. He has operated a commercial farm and worked with smallholder and established farmers while he also served in top management positions from private and public owned entities.
Dr Langa Simela is an industry leader, academic and researcher in the fields of animal nutrition, food science and livestock management. She holds a PhD in Animal Science and Masters in Veterinary Tropical Diseases. Dr Simela was a Senior Livestock Sector Development Specialist for a World Bank contract to perform a livestock sector analysis and she developed an investment framework in Zimbabwe.
Agri Mega Week tickets are available at the gates and at Computicket.
Contact 028 424 2890 or visit www.agrimegaweek.co.za for the program.
The expo will be open from Wednesday and closes at 16:00 on Saturday.
Compiled and issued by Mega Media