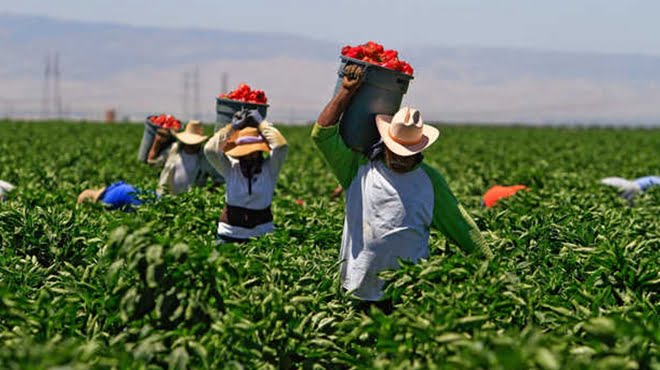 To mitigate the impact of the drought on jobs in agriculture, the Western Cape Department of Agriculture has allocated R73 million to farmers in the past year.
Today (29 June 2017), the Western Cape Provincial Parliament debated the disaster declaration as a result of the current drought in the province.
Alan Winde, Minister of Economic Opportunities, said as a result of the severity of the drought, in 2015 the Western Cape Department of Agriculture started initiating proceedings to declare the worst affected regions as disasters.
"The West Coast and the Central Karoo, where agriculture has been particularly hard hit by the water shortage, was declared a disaster in February 2016. However, up until this point the National Department of Agriculture, Forestry and Fisheries has only allocated R12 million to farmers to buy animal feed.
"We have reallocated our Equitable Share budget to continue our support to farmers, and we have purchased over 105 tonnes of animal fodder. However, we estimate a shortfall of R96 million which will cover assistance for farmers for a period of five months. The need for drought relief will increase over the next few weeks as more municipalities, including Hessequa, Mossel Bay, George and Oudtshoorn complete their drought declarations.
"We are also currently waiting for the outcome of our request to the Provincial Treasury to roll over around R5.8 million from the 2016/17 budget to be used for drought relief. Of this amount, R3 million is provisionally reserved for removing the sand at the weir of the 24 Rivers Canal system that feeds the Voëlvlei Dam – usually the mandate of national government. This will greatly improve the dam's capacity to capture rain water."
Minister Winde said Project Khulisa's plan to grow the size of the agri processing sector also included a project to increase the province's dam capacity.
"In partnership with the Department of Water and Sanitation, we are working to raise the feeder canal of the Brandvlei dam. This would add around 4 400 hectares of irrigation water, up to 8 000 jobs to our economy."
Minister Winde said tenders for raising the Clanwilliam Dam are currently being evaluated by the National Department of Water and Sanitation.
In addition to the drought, the recent fires in the Southern Cape have also placed pressure on the agriculture sector.
To this end, R5.5 million has been allocated by the Western Cape Department of Agriculture to the sector, which will be used primarily to rebuild lost infrastructure, and for animal feed.
Minister Winde also appealed to residents to continue to play a role in conserving water.
"I would like to encourage residents to reuse water.  This is one simple way we can all make a difference."