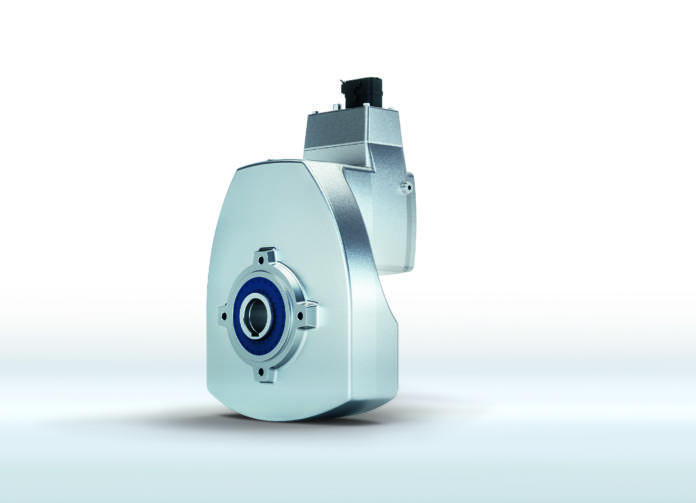 BMG's new NORD DuoDrive unit – an integrated geared unit that combines the recently launched NORD IE5+ synchronous motor and a single-stage helical gear unit in one compact housing – has been designed for optimum system efficiency.
"By installing the motor and the gear unit in one single housing, the lightweight DuoDrive offers many benefits, including high power density, low noise emissions and reduced installation space," says Deon Crous, National Product Specialist, NORD Drive Systems, Electromechanical Drives division, BMG. "With the launch of this new integrated system, NORD DRIVESYSTEMS is setting new energy efficiency standards of drive systems in food and pharmaceutical production, as well as the intralogistics sector.
"Other important benefits of BMG's new DuoDrive are fewer wearing parts, which reduces maintenance requirements and the simple commissioning of a complete solution via plug-and-play, decreases the Total Cost of Ownership (TCO) compared to existing drive systems.
"This corrosion resistant unit has an advanced wash-down design and is suitable for safe use in hygiene-sensitive and harsh environments. Because this unit is easy to wash, cleaning costs are reduced."
The DuoDrive system currently offers the highest efficiency of a gear unit/motor combination in this power class and achieves high system efficiency in the partial load range. This is an advancement on NORD's LogiDrive concept, where the IE5+ synchronous motor is combined with a NORDBLOC.1® bevel gear unit.
DuoDrive units available from BMG cover gear unit speed ratios of i = 3.24 to i = 16.2 and are designed for torque ranges of up to 80 Nm and speeds of up to 1,000 min-1.
As with all products in the NORD portfolio, DuoDrive is compatible with NORD drive electronics and can be equipped with common hollow shaft dimensions (20 to 40 mm) and flange versions (B5 and B14) or a torque arm. Depending on specific requirements, Harting HAN connectors, M12 round plug connectors or direct wiring are provided for the motor connection. Other options include an encoder feedback or holding brakes.
 NORD DRIVESYSTEMS – developed by Getriebebau Nord and assembled locally by BMG – comprise optimum drive configurations, to ensure high-performance of mechanical speed control for specific applications, in almost every industry.
BMG's team of technicians, with extensive experience in gearing, offers a technical advisory and support service throughout Southern Africa, which is tailored to meet the precise specifications of contractors, designers and the end-user. Local assembly at BMG World in Johannesburg enables prompt delivery of drive systems and the quick availability of spare parts.
Contact