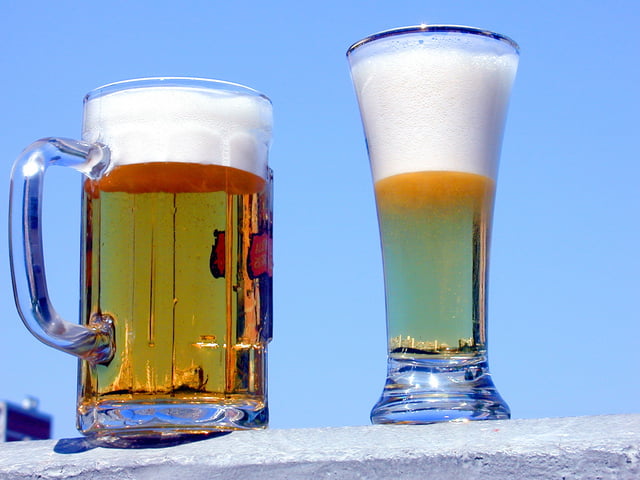 BEER brewing giant Heineken has set its sights on Stellenbosch-based liquor group Distell.
Distell, which has Remgro and the Public Investment Corporation (PIC) as its mainstay investors, has issued cautionary announcements indicating Heineken is interested in the majority of its businesses.
Distell has a market value of some R42 billion and owns bestselling brands like Klipdrift, Nederburg, Durbanville Hills, Amarula, Three Ships, Scottish Leader, 4th Street, Savanna and Hunters Dry.
Heineken's advance might, at face value, seem a little strange. For one thing Heineken owns an array of beer brands, while Distell has no beer brands at all.
The last time Distell dabbled in the beer market was back in the seventies in a former guise of Stellenbosch Farmers' Winery (SFW), when it waged the short-lived 'beer war' with the then SA Breweries.
If the Heineken deal materialises, it would not be the first time a beer company has a stake in Distell. One of the terms of the treaty that followed the beer war was that SABMiller retained a significant majority stake in Distell. This stake was eventually sold, several years back, when SABMiller was taken over by beer brewing giant ABInBev.
Still, the big question, at this juncture, is why Heineken would covet Distell's brands.
Liquor industry sources reckon Heineken's interest is twofold.
Firstly, to acquire two of the best cider brands – Savanna and Hunter's Dry – in southern Africa.
Secondly, Distell's impressive route to market in key African countries. The presence of Distell in countries like Angola, Mozambique, Kenya, Ghana and Nigeria was pushed by Distell CEO Richard Rushton, a former SABMiller top executive that has transformed the business at many levels.
Speculation is that Heineken will acquire the whole of Distell – except for the gin business. The bulk of the wine and spirits brands are likely to be sold off with Heineken keeping only the 'mass market brands'- like ciders, Ready-to-Drinks (RTD) and affordable wines and perhaps some spirits.
Heineken's interest might be better explained by the disclosures in Distell's recently released results to end June.
The standout statistic was that cider and RTD volumes were up almost 30%. More importantly – and speaking to these brands' pricing power – was that the volume increase translated into a revenue gain of 33%.
Rushton said growth in the RTD and cider category was driven by Savanna, Hunter's and Esprit with Savanna brand equity growth ahead of the premium beer category.
Growth in African markets was also impressive. African volumes were up almost 37% with revenue increasing 23%. The growth in Distell's African cider and RTD brands was close to 30%.
Rushton pointed out that Zambia, Mozambique, Zimbabwe, Nigeria, Ghana and Uganda delivered stand-out growth. He added that there was core brand growth from Savanna, Hunters and Hunters' Choice (a whiskey brand).
Rushton indicated that Nigeria, Angola and Kenya were all showing the benefits of local production – noting that Distell was looking at continuous investment in local capability build.
While it is expected that Heineken will need to pay top dollar to acquire Distell, the prospect of competing for market share cornered by the vibrant cider brands and replicating the African network would be far more expensive and time consuming.
For instance, Heineken, which has a formidable rival in ABInBev in Africa, could leverage Distell's strong route to markets in various African countries to better market its core beer brands.
Contact