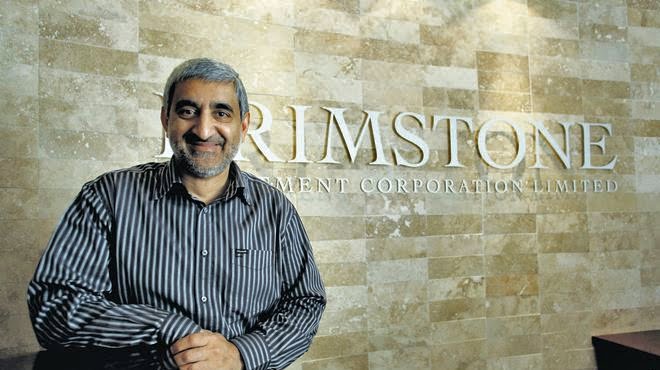 Brimstone Investment Corporation today reported a profit for the six months to June 2016 of R48,3m compared to a loss of R480,1m in the previous comparative period. Whilst revenue increased by 10% to R1.1bn, operating profit increased by 103% to R123m. Total assets at the end of the period were reported at R7,3bn.
The main contributors to this improvement were the turnaround at subsidiary Lion of Africa Insurance Company, increase in fair value of investments including Life Healthcare and Tiger Brands, and no further equity accounted losses in the Grindrod joint venture structure.
Mustaq Brey, Chief Executive Officer of Brimstone says, "Our results were positively impacted by the turnaround of Lion of Africa. The remedial action and strategic changes at Lion have started to yield positive results. This business saw a turnaround in the period with the more stringent risk acceptance procedures and the deployment of a new experienced executive team. Lion of Africa is now firmly on the right track as it claws its way back into the market and reclaims its position as a truly South African insurer. We also saw positive fair market value adjustments as Life Healthcare and Tiger Brands share prices strengthened in the period"
Fred Robertson, Executive Chairman of Brimstone says, "Sea Harvest delivered strong results for the third consecutive year. In line with our strategy of supporting our investee companies Brimstone increased its interest in Sea Harvest to 85% during the period at a cost of R274m. Sea Harvest in turn increased its international footprint with the acquisition of a controlling interest in Australian ASX listed agri-business Mareterram at a further cost of R203m.There are many synergistic benefits between Sea Harvest and Mareterram, including product and geographic diversification, global supply chain access, product improvement and distribution diversity, and expertise and operational synergies."
Brimstone also indicated earlier this year that it would continue to rationalise its portfolio. During the period the group disposed of its entire interest in Rex Trueform and African and Overseas Enterprises and realised R76,9m. The company also disposed of its entire shareholding in Taste Holdings for R143,4m.
The Company's intrinsic net asset value remained materially the same at R4,2bn. "In our intrinsic value calculation we have provided for R169m in additional Capital Gains Tax due to the new increased inclusion rates. Despite this, our intrinsic value has been able to withstand the potentially negative impact of this extra charge," says Brey.
Fred Robertson, says, "Our three largest investments Oceana, Life Healthcare, and Sea Harvest which comprise over 65% of our gross intrinsic asset value, all now have significant off-shore exposure through trading and investments in foreign geographies, including USA, India, Poland, and Australia. The Group will continue to maintain its positive long-term view on its investments and pursue value accreting opportunities."