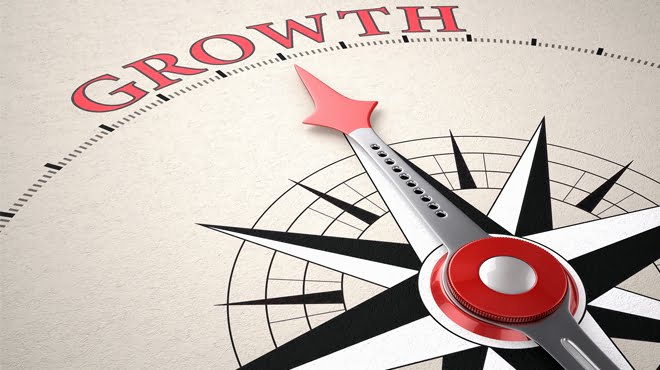 There has been a flurry of corporate activity amongst Western Cape-based companies in the last few weeks with deals worth billions of rand being banked across a wide variety of sectors.
The most striking deal, arguably, is the audacious tilt at raising R1bn in fresh capital by Stellar Capital – an investment company that boasts highly rated Cape Town financier Charles Pettit as its CEO and retail tycoon Christo Wiese as a major shareholder. Stellar is a recent formation and holds influential stakes in Retreat-based electronics manufacturer Tellumat and Cape Town-based industrial products hub Torre. Last month Stellar also bought out struggling Cape-based asset manager Cadiz.
The R1bn will be split into a R400m rights offer and a redeemable convertible preference share offer of R600m. The preference share offer is being underwritten by Petit, fellow director Peter van Zyl and as Wiese.
The proceeds from the capital raise will mainly be applied towards Stellar's immediate pipeline investments. These include investments in certain proprietary high-yielding credit funds and follow-on equity investment in established investment platforms (which CBN assumes could mean increasing stakes in Tellumat and Torre.) More intriguingly, Stellar said funds would also be directed at large strategic investments in 2016 "that will enhance the scale and quality of the company's portfolio."
Another significant development was that Greenpoint-based asset manager Sygnia listed on the JSE with much fanfare last month. The company placed around 23% of its shares in a private placing that raised R262m when the offer was oversubscribed an astounding 20 times. Sygnia CEO Magda Wierzycka said the company was very humbled by the level of interest.
"Many of our potential investors liked our low-cost, market disruptor business model."
She said the strong demand at listing – which saw the share price up almost 80% at times – was a great validation of the company's core belief that South African savers are ready for low cost financial services products and index-tracking funds.
Sygnia has built a formidable reputation for innovation within the financial services industry. As far back as 2006 Sygnia shook up the multi-manager industry by launching customised multi-management and investment administration platforms with full cost transparency. In 2013 the company launched its range of low cost savings products linked to index-tracking, charging just 0,40% per annum for a combination of a retirement annuity and an investment product. The industry often charges well in excess of 1% for similar products. Wierzycka said future strategies included the launch of 'robo-advisors' and umbrella funds designed to meet the requirements of South Africa's evolving regulatory landscape.
On the industrial front, Durbanville headquartered aggregates and building supplies firm Afrimat made its largest acquisition to date by buying Cape Lime for R276m. Cape Lime, which has history dating back to 1946, currently has operations, located at Vredendal and Robertson. Afrimat CEO Andries van Heerden highlighted the quality of Cape Lime's assets, and was confident the company's investment would be quickly recuperated. The current management will remain in place.
Van Heerden noted, "The company is well run and efficient and this makes integration into the Afrimat group of companies that much easier."
Afrimat has for the past few years made strategic acquisitions in order to diversify the group away from the traditional aggregates business. The acquisitions have ensured that the group has a more evenly distributed revenue stream and good margins across the business.
Van Heerden stressed Cape Lime was known for exceptional quality mineral products supplied to various niche markets such as manufacturing industries producing chemicals, filler, glass, paint and food products. Cape Lime products are also used for water purification, soil treatment, effluent treatment, building and construction. Van Heerden added that the remaining resources at both Vredenburg and Robertson were in excess of 30 years.
In other industrial news gases group Afrox confirmed it has retained its key R100m Peninsula Beverages contract. This means Afrox will continue to supply carbon dioxide to PenBev for the carbonation of soft drinks. Afrox said the new gas supply contract commenced last month. Afrox MD Schalk Venter said Afrox had been the supplier of choice to PenBev since 2008.
"We are delighted to be able to continue to build on a strong foundation of being a reliable supplier of gases specifically to the soft drinks industry."
It is also encouraging to see several acquisitive Cape-based companies not slowing down in their deal-making endeavours with Ascendis, Rhodes Food Group and Quantum Foods all clinching critical deals.
Last month Steenberg-based Ascendis Health acquired 85 pharmaceutical dossiers that are currently not marketed with existing South African marketing authorisations from Sandoz. Sandoz, a division of global health care leader Novartis, specialises in generic pharmaceuticals and supplies a broad range of affordable, primarily off-patent products to patients.
The acquisition of the Sandoz products allows Ascendis future access to registered products in the new and rapidly emerging therapeutic areas including oncology, women's health and urology as well as strengthening their current position within the anti-infectives and neuroscience areas.
Another acquisitive group Franschoek-based Rhodes Foods Group (RFG) – which recently purchased Boland Pulp and Saint Pie – bought General Mills' food service business for an undisclosed sum.
General Mills launched its Foodservice business in 1995, and it specialises in dry and frozen bakery products like muffin batters, croissants, cinnamon scrolls, place and bake frozen preformed cookies, frozen pizzas and dry bakery mixes.
RFG executives believed the frozen bakery category complemented the company's growing pie and pastries business – "particularly with its focus on the distribution of these products to the convenience channel."
While the purchase price remains a secret, RFG disclosed that the foodservice business of General Mills generated revenue of R65.5m in the financial year to end May.
In another food-aligned deal, Wellington-based Quantum Foods – which specialises in poultry, eggs and animal feeds – acquired Olifantskop feed mill in Paterson in the Eastern Cape for R41m. The business produces animal feed for livestock farmers in the Eastern Cape, and supports Quantum's strategy to grow external feed sales volumes. The deal also allows Quantum to feed its well-known Nova brand into the Eastern Cape, a market it could not previously easily reach from its existing feed mill in George. The Olifantskop feed mill business made operating profit of R7m in financial year to end February 2015.
Then there are a few Cape Town-based companies casting their nets outside South Africa.
Fashion retailer Truworths – which recently acquired boutique brands Earthchild and Naartjie – announced a bid to acquire Office Retail Group (ORG,) a fashion footwear retailer based mainly in the UK. The ORG business is sizeable, operating from around 150 sites.
A little closer to home, Durbanville-based private education group Curro announced the acquisition of one of Namibia's top independent schools, Windhoek Gymnasium, for R180m. This is PSG-controlled Curro's first foray outside the local private education market … and probably won't be its last.
Talking of PSG, the company's wealth management hub PSG Konsult also stepped outside South Africa by acquiring a 70% shareholding in DMH Associates (DMH,) an independent wealth advisory firm in Mauritius. Overall it's been a busy time for PSG companies with PSG Capital being involved in the JSE listing of security products business Trellidor and investment company GAIA (see separate story in this edition.)
Trade union controlled empowerment group Hosken Consolidated Investments (HCI) continues to move and shake in the Western Cape property sector. The company recently confirmed securing its right to develop property next to the Steenberg estate in Cape Town after a lengthy period. Although smaller than initially envisaged, the development of a residential estate should be brought to market early 2016.
HCI also acquired an interest in a property that will be developed into a shopping centre at Hermanus. HCI said that while the 28,000m² mall was still in the planning stage, the opening was scheduled for the third quarter of 2017.
---
By Jenni McCann