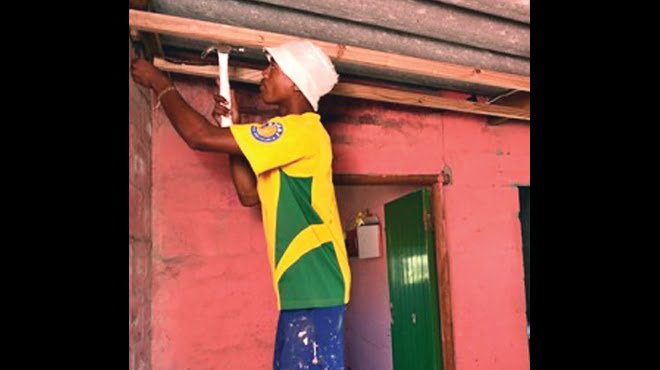 The City of Cape Town's Transport and Urban Development Authority is gearing up for the roll-out of Phase 2 of its ceiling retrofit project. This R60m project aims to warm up old State-subsidised houses, which were previously constructed without ceilings.
Approximately 3 451 households in Macassar, Chris Nissen, Gordon's Bay, Heinz Park, Phumlani, Silver City and Sir Lowry's Pass Village will benefit from Phase 2 of the City's upcoming ceiling retrofit project.
R60m has been earmarked for this phase.
The aim of the project is to install ceilings in old State-subsidised houses – commonly referred to as RDP houses – which were constructed many years ago without ceilings. This project also includes the repair of roof leaks and the installation of safer ceiling lighting.
The project will commence on 1 February 2017 and work is expected to conclude at the end of June, if all goes according to schedule.
Between 1994 and 2005, the majority of State-subsidised housing units were constructed without insulated ceilings and weatherproofing. This was because the then National Government subsidy did not make provision for this. After 2005, the housing subsidy was increased to provide ceilings, weatherproofing and partitioned bedrooms. In Cape Town alone, it is estimated that there are approximately 50 000 State-subsidised homes that do not have ceilings.
'This R60 million investment is a very exciting project because the City has the opportunity to directly make a difference in the lives of some of our most vulnerable residents. By installing ceilings in homes, we are alleviating the discomfort that residents have experienced as a result of the poor thermal performance of these homes and the condensation which gives rise to damp conditions and inferior internal air quality,' said the City's Mayoral Committee Member: Transport and Urban Development Authority, Councillor Brett Herron.
'This project is more than just the installation of ceilings. It is about improving the living conditions of our residents by contributing to their well-being so that they are able to enjoy the comfort of their homes with their families,' said the City's Mayoral Committee Member: Area East, Councillor Anda Ntsodo.
During Phase 1, the City invested R83m for some 4 550 ceilings that were installed in various areas, such as Eureka, Kalkfontein, Broadlands (Strand), Lwandle, Vrygrond and Wesbank. This included fixing roof leaks and installing safer ceiling lighting.
Generally, prior to the commencement of ceiling retrofit projects, a public participation process is held within the identified beneficiary areas to obtain the buy-in and support from the beneficiaries.