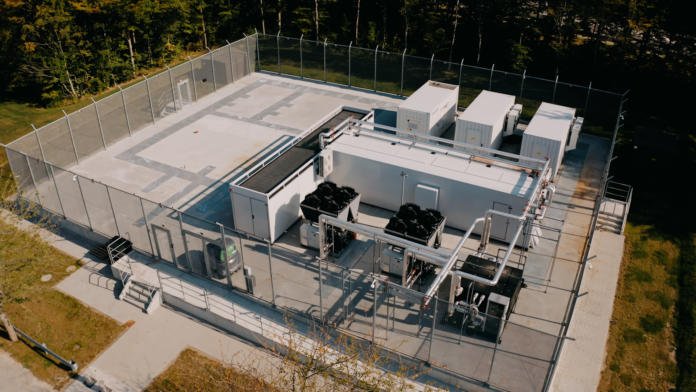 IN response to the exponential growth of data-center energy consumption, Danfoss decided to build data centres that will be an example for future climate-friendly designs. Danfoss has the technologies to cool data centres in a greener way, to reduce energy consumption within them, and to reuse the excess heat for other applications.
"Using the latest technologies for cooling and heat recovery we transform data centres from energy consumers to sources of sustainable energy. It is exciting to see that in action at our own data centres," says Jürgen Fischer, President, Danfoss Climate Solutions
Data Centres as Power Plants
An example of this concept is Danfoss headquarters in Nordborg, Denmark. In 2015, it was heated 100% by fossil fuel. In 2022, it will be CO2 neutral. And, in 2024, reused excess heat from Danfoss data centres will provide 25% of the overall heat supply for the 250 000 m2 of factories and offices.
Location plays a key factor to optimally utilize excess heat. The data center will be near the location of data use and where the local area can benefit from the excess heat.  This provides the opportunity to use oil-free heat-pump systems to transform the data center into a heat source. The excess heat from the data center can then be distributed to a local neighbourhood, helping to reduce the data-center energy costs, and lowering greenhouse-gas emissions.
"The data centres of the future will be hybrid data centres where we combine the best of two worlds: the cloud and the on-site data center. And we utilize the excess heat in the energy grids close to where it is produced," Danfoss CIO Sune T. Baastrup says.
Danfoss is on a digital transformation journey, consolidating 20 global data centres and 135 server rooms into a handful of data centres, which will all be built utilizing Danfoss green technologies.
"We put words into action. We have managed to build our own climate-friendly data centres, effectively in less than half a year. We want to show that digital transformation and green transition go hand in hand," says Sune T. Baastrup.
Data centres are consuming vast amounts of energy. Energy to supply servers with power, but also to cool down server rooms and remove the huge amounts of heat they generate. It is estimated that 10% of all electricity is used within the IT ecosystem. This makes reducing the climate impact of digitalization a high priority.
Decarbonisation of data centres starts from the cooling side. Danfoss has a wide portfolio and expertise to reduce direct and indirect CO2 emissions with lower-GWP refrigerants and energy effective solutions. Danfoss technologies are also optimized for operating conditions at higher temperatures to enable less need for cooling, thus naturally reducing the power consumption used for cooling.
The technologies include chillers and heat pumps featuring Danfoss Turbocor® technology that allow data centres to be cooled up to 30% more efficiently and to recover excess heat generated by the data centres.
In addition, Danfoss has innovative solutions for heat recovery. Excess heat is generated by server equipment as part of data center operation and is discharged into the atmosphere. Utilizing this excess heat for use in heating applications, instead of allowing it to escape, represents a massive opportunity for Danfoss to provide an environmentally friendly solution that will help the company reach complete global decarbonization by 2030.
Contact